CBD
Over recent years, there has been a major rise in the number of people that are growing marijuana indoors. In comparison to growing outdoors, there are many ...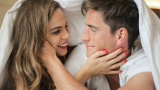 Sex is a natural activity with loads of benefits. It is good for your skin, heart and an efficient way to keep your relationship vibrant, interesting, and ...
George Orwell said that all animals are equal, but some animals are more equal than others. That's a nice way to put allegory into our daily lives, but that's ...