The greatest fallacy about creating video materials for various social media platforms is it is very expensive. Well, that's utterly wrong! With the help of an online video maker, you can use your desktop, laptop, or mobile device to produce video content for free.
Now, you can make stunning campaigns ala Pantene or L'Oreal without breaking the bank by using a video editor like this one. With this cutting-edge digital tool, you can now make an impact on your viewers. Drum up attention and interest from loyal customers and potential leads.
Creating videos should be a part of your salon marketing strategy. That's because your prospects and existing clients hang out online. Take action by building your online influence and spreading brand awareness with stunning videos. Today, no one can deny the power of video marketing. Watching Facebook videos, YouTube or IG TV can drive engagement.
Moreover, videos influence people's purchasing choices. If you want people to enter your beauty salon and experience your style magic, you need an online presence. With that in mind, here are five ways you can use your online video maker to produce video content. Let's get started so you can begin releasing high-quality footage on your social media profiles to promote your salon business.
Give Cutting-Edge Tutorials and Hair Styling Tips Your Clients Can Do at Home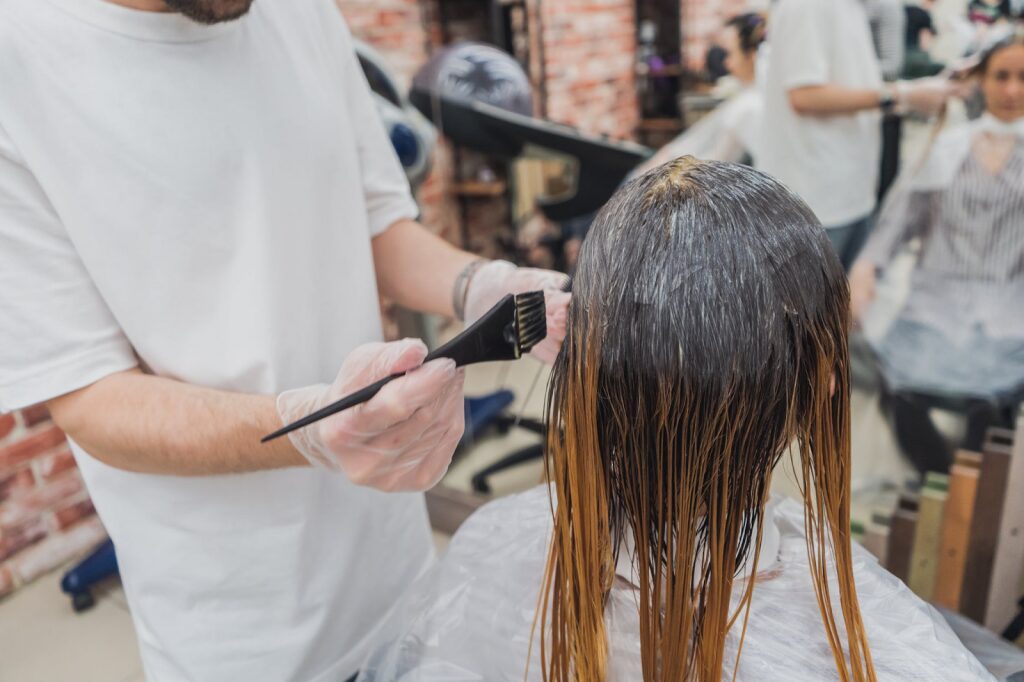 As the expert, you belong in an esteemed position to give hair care and styling tips. Be generous with advice so your audience will know tips and tricks to maintain their hair. Furthermore, suggest various ways for them to style it at home. Conduct video tutorials, and make them easier to understand with your online video maker. You can make it extra fun by adding the following elements with your editor:
Put wordings for the tips for easier understanding.
Add funky copyright-free music to make it fun.
Insert cool graphics and animation to be more professional-looking.
Firstly, shoot with your smartphone in a quiet and bright location. Secondly, use a good microphone that cancels out the noise. Finally, edit your videos with your online editor and release them on your various social media profiles. With this, you have an opportunity to show your expertise.
Conduct Fun and Exciting Product Demos of Your Favorite Goodies in the Salon
If you're thinking product demos are the same as providing tutorials and tips, they are not. The primary focus of the demos is the goods. It lives up to its name by allowing you to highlight and showcase the products. With this demo, you have the perfect opportunity to tell your clients about:
The product benefits such as its three best-selling features
The unique ingredients and how they work for different hair types
How to use the product, especially if there's a fancy technique for application
The price and other alternatives if it is expensive
After showing the products, invite your clients to come down to your salon for special treatment. Then you can edit your video clip with your online video maker to ensure that it looks pristine and polished. To begin with, you can start with this tool. Cut the dragging parts, put transitions, and incorporate music. En voila, you are done.
Release Live Q&A Sessions to Interact With Your Various Social Media Followers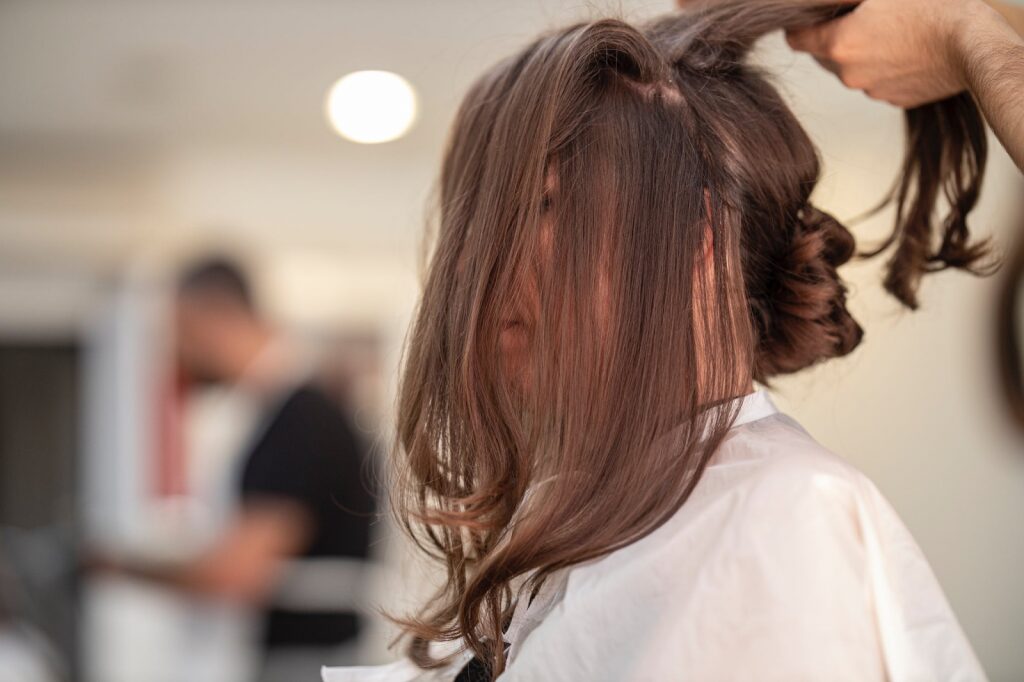 You can host a regular Facebook Live, IG Live Stories, or Snapchat Stories Q&A session. This is an excellent opportunity to interact with your clients. Furthermore, do it as a routine like once a week or every other week. After all, people look forward to engaging with their favorite brands. Also, they love asking questions and seeking answers because this is a way to grow.
Use your online video maker to create short ads for your live Q&A session. As you edit your videos, don't forget to add your branding marks to the content. Thankfully, you can easily add embellishing tools with your easy-to-use digital tool. Include the following:
Title page
Intro credits
Q&A details
Salon watermark
Animation
Music
Transition
With this, you can create cool ads in a matter of minutes. You can even use an existing pre-designed template to make your life easy. Hence, you can release strategic and stylish ads on your social media profiles. Through this, your followers will know when your Live Sessions are and tune in.
Release Customer-Generated Materials That Truly Elevate Your Brand to the Next Level
Another excellent way to engage with your audience is to put your customers behind your camera. After all, who doesn't like a few minutes of fame? You can make a before and after video using a special treatment in your salon. Moreover, run a competition encouraging customers to show you how they use your recommended products at home. Ask them to tell you how it has improved their hair. From there, release the video content on your profiles using a curated hashtag for your brand. Of course, don't forget to offer a prize for the best video.
With this technique, you can expand your brand's reach. After editing your videos with an online video maker and including your logo, release the video on your social media profiles. Don't forget to cross-promote. Most of all, tag the special guests as this assures that you get more exposure on their profiles. As a result, your material gets seen by a wider audience base. Hence, you can count on more likes, comments, and shares. With every interaction, your salon brand stays more prominent and visible.
Create Funky Short Teasers for Any Special Events and Promos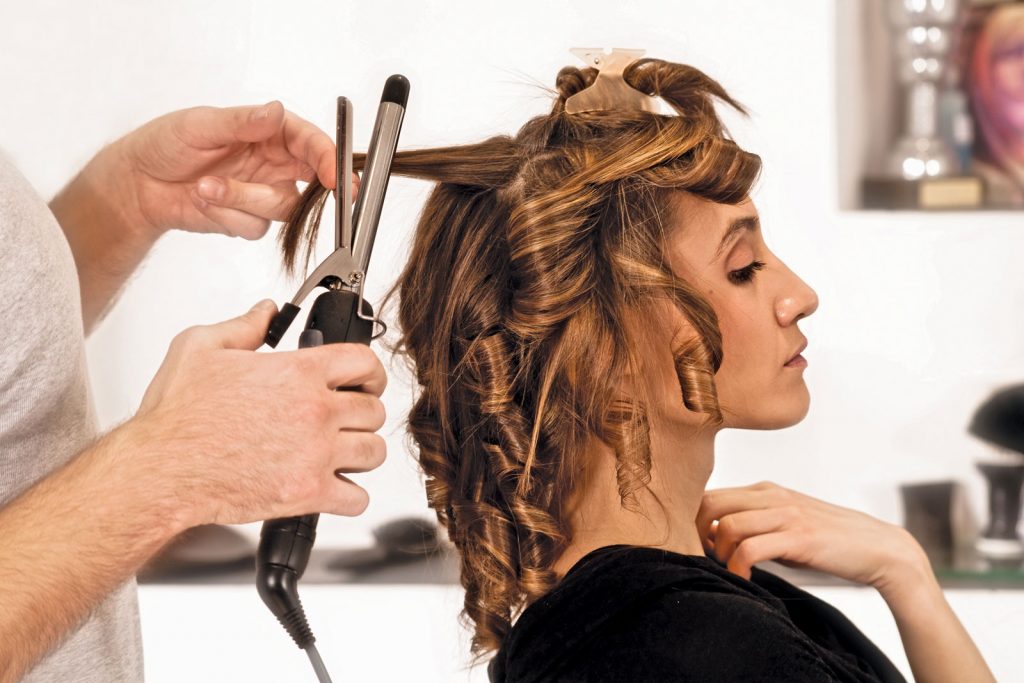 Finally, video material is a great way to build anticipation. If you have a cool event or any special promotions in your salon, go ahead and release short teasers. You can also use it if you want to:
Feature a new stylist
Launch a new range of treatments
Show a sneak peek of your trade show attendance
With your online video maker, you can readily create short teasers for various things. With this, you can allow your followers to get a glimpse of your business. Shows them insight into what your salon business is all about. It will make people more familiar with your work and draw them into your store. Most of all, it will build your credibility. Remember, people only seek the services of people they trust.