Today the need for efficiency in the workspace has increased significantly. There are several reasons for it which differ from one workspace to another.
The days are bygone when hospitals used to be a building of some beds and some pieces of equipment. Now they are multispeciality spaces with hundreds of beds and tonnes of sophisticated machines.
And all these have become necessary in today's time. This makes hospitals a workspace with lots of procedures going on simultaneously.
Hospitals are also a kind of workspace that needs efficiency in their working and management. As they are the backbone of society, they need it more.
So in the following sections, we will look at some proven strategies hospitals can use to boost efficiency.
1. Strong Communication System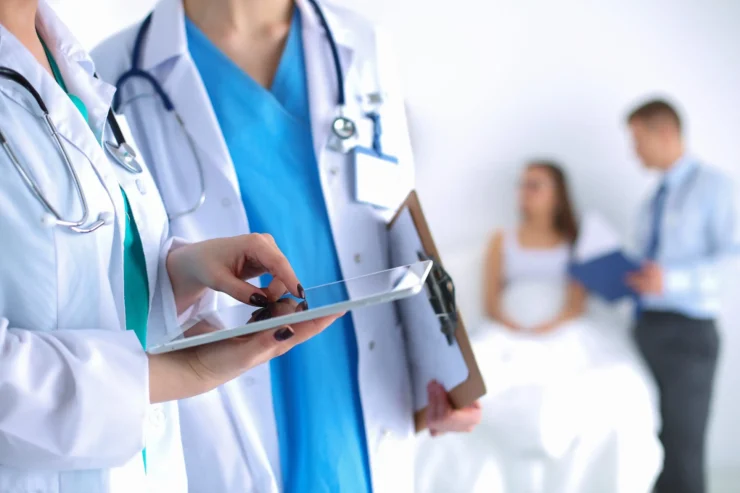 Efficient communication is indeed a necessity of all sorts of workspaces. Hospitals are similar, so the first strategy to boost efficiency is this.
A multispeciality hospital has several departments and buildings with a huge staff and needs a strong communication system. However, in the case of hospitals, it becomes a bit difficult because of the health care related machines.
It is seen that 2G and 3G devices affect the working of some types of equipment. So hospitals need a strong communication system that doesn't affect any machine and also has a sound range throughout the building.
For this, hospitals can use an efficient telecommunication system that connects all the departments. Also, there are many software applications that hospitals can employ for telecommunication.
Health care answering service is also an excellent option to consider. This works the same way as other call center services and makes the communication system more efficient.
One integral part of the hospital workspace is its website, which must also be engaging. And to make that interactive, hospitals can employ chatbots that are in trend.
These chatbots can interact with visitors, solve their queries and significantly reduce staff workload. Some chatbots are for more than just communication purposes and can do many tasks.
Chatbots can answer users about their symptoms, which doctor to contact, and what kind of medication to use. They can also inform the users about the nearest pharmacy and how to take medication.
Some chatbots are even visually impaired and user-friendly, so everyone can use them. Thus efficient chatbots can only reduce the reception workload but also help doctors.
2. Asset Tracking Management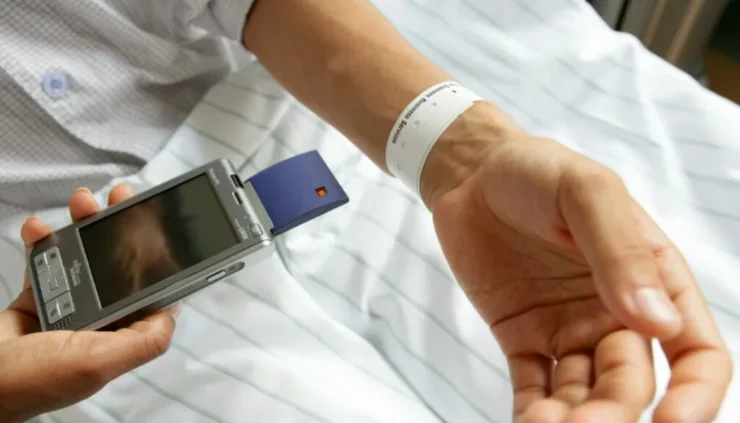 When a hospital grew significantly, its assets, including expensive and important machines, increased too. Managing all the assets is very important for the hospital and, simultaneously, a headache for the staff.
Finding what is where takes a lot of time, and staff members must pay more attention to the patients. Sometimes this results in not only the negligence of patients but also many assets lost in a while.
Earlier hospitals used to keep records of their assets in excel sheets, but it lacks the real–time information on them. As technology is developing, hospitals are using an efficient solution.
So the next proven strategy to boost efficiency is RFID or radio frequency identification tags. Now all they need to do is attach these tags to the machines or any asset the hospital wants to track.
With the help of these tags, people will get dedicated interfaces through which they can track the real–time location of the assets. The staff members can track the assets and get them whenever they want without wasting any extra minutes.
Also, they prevent any kind of loss or any asset misplacement and ensure smooth working in departments.
3. Effective IT Structure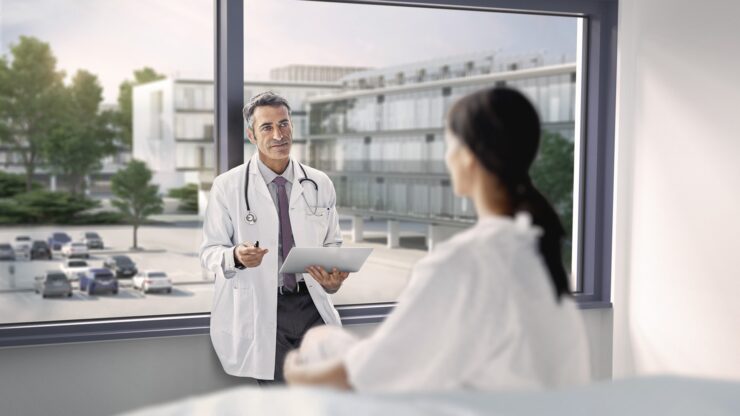 It is already mentioned that hospitals use computers, hardware, and software systems with various healthcare machines daily. So it becomes essential to maintain them and eliminate any chance of problems.
However, it is more challenging than it sounds. When machines, most importantly computers, and software and hardware systems are used regularly, they need some sort of monitoring.
And even if any problem is found, that must be solved immediately. Also, hospitals have a huge chunk of data, in most cases, stored online.
This data always remains under the threat of online hacking, a problem for patients and hospitals. So what they need here is an effective IT structure that can take care of all these problems.
Professional IT experts, with their knowledge and tools, can handle the organization's computer, hardware, and software systems. They can also monitor the machines and prepare beforehand in case of any problem.
Also, they can play a pivotal role in safeguarding the hospital website and user data. Thus an efficient IT structure of a hospital organization can save from all the technical problems.
Here, good practice management software can help.
4. Use of Innovative Technology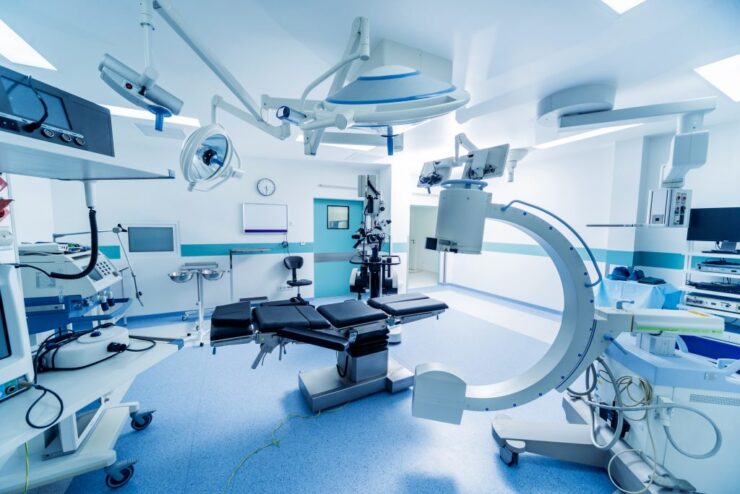 A hospital is not only about curing patients but has many tasks. Some of them are admission procedures, form filling, document management, and many formalities.
For all these tasks, what hospitals need is innovative technological support. As time evolves, so is technology, and we are witnessing a revolution in healthcare technology.
Today hospitals can use a range of software applications that can assist them in various tasks. One such example was electronic health records; however, it is becoming outdated because of their drawbacks.
So hospitals can employ various automation tools to help manage finance records as a strategy to boost efficiency. And admission procedure, electronic version of form filing, and hospital transfers.
The automation tools can automatically fill the data accordingly and helps both the patients and the hospital by saving time.
As mentioned already, RFID tags can assist in asset management and tracking. This helps in maintaining the assets.
When a hospital consists of various buildings and almost 100 hundred beds, it becomes time-consuming and hectic to watch over all patients. However, patients need 24/7 monitoring.
To monitor the patients efficiently and timely, hospitals can continuously monitor electronic equipment.
These kinds of machines closely check the patients' conditions and vitals and inform the nursing staff or doctors in case of any shift in state. After coupling with wearable bands that collect more accurate information from the patients, this CEM technology works better.
Importance of an Efficient Hospital System
We have now discussed that a hospital workspace needs to be managed efficiently. However, discussing why hospitals need strategies to boost efficiency is equally important. Following are some of the reasons,
      The foremost reason for increasing efficiency is patient satisfaction. Only the hospital will be truly worth it when all the patients get satisfactory services.
      With all the technological solutions, hospitals with their staff can give appropriate services to patients.
      Increasing competition is not only a corporate phenomenon but is also evidently seen in the healthcare sector.
      So when hospitals make them more efficient, they will certainly gain a competitive edge over others.
      Increased efficiency in the hospital workspace makes delivering several patient-related and other services easy and seamless.
      Employing new technology cuts a significant amount of expenditure on manual staff.
      So hospitals can manage their funds and finance well and cut all sorts of extra costs, resulting in efficient revenue management.
      By increasing efficiency, hospitals can eliminate the errors that used to happen earlier and track all their assets and every detail of their patients.
      All these ultimately lead to good quality ratings, which further outstand the hospital than the rest.
Conclusion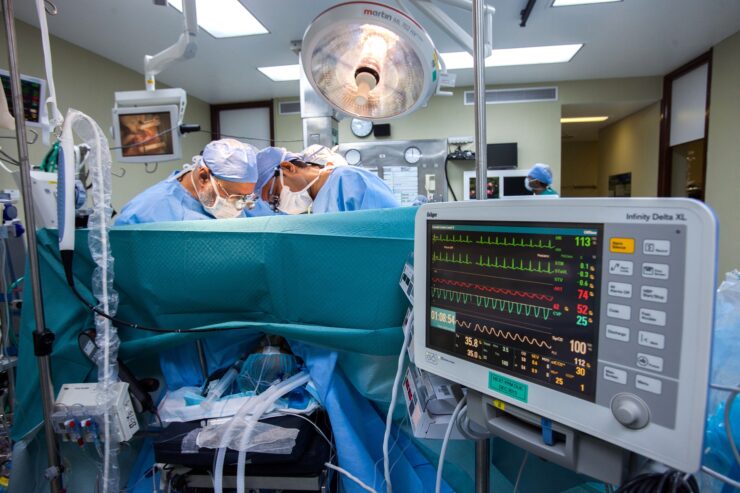 Hospitals are an essential and inseparable part of society. It is not hyperbolic to say that hospitals are the backbone of society.
However, like other spheres of life, hospitals undergo various revolutionary changes. And it is required to make them more efficient to match the pace with time.
In short, employing the appropriate technology is the need of the hour for hospitals. This offers several benefits to the hospitals, including revenue management, asset tracking and management, finance management, and a competitive edge.
On the other hand, this also benefits patients because they get enhanced experience and better services.
FAQs
1. How can technology help the healthcare sector?
Technology is not only bringing a revolution in all spheres of life but also in the healthcare sector. Among all the other sectors, the healthcare sector holds a special position, and its significance has been understood in recent times.
That is why today, the healthcare sector is paying attention to absorbing technology in its favor. This is important for both healthcare personnel and patients.
Technology can help with automatic process tools, asset tracking, patient monitoring, and finance management.
2. What are some hospital management ideas?
Managing a hospital is a daunting task that needs a lot of attention. Many processes are going on simultaneously including admission procedures, discharge formalities, patient monitoring, asset tracking, etc.
With that, they also need to manage their finances efficiently. To manage all these efficiently, hospitals need separate technological solutions.
3. How HIS helps hospitals?
HIS, or hospital information system, is a handy tool for hospitals. It can help by planning the diet for patients and accurately administrating the finances.
Also, it can make the entire hospital workspace more efficient and presents a broad picture of the hospital with its development strategies.