Many people think that they shouldn't match the eyewear with their clothes, and this is a partial truth since one model can fit plenty of different styles. Surely, you can't do it all the time, but you can give it a try, and see how well it can be. Luckily, today we can own more than one pair of sunglasses, and we can combine them with different outfits and match the looks. But, it's so easy to make a mistake by combining the shades, shapes, materials, and frames. You can't wear the same pair of eyewear while at the beach and for a meeting. It goes for both sunglasses and vision glasses. But, as we said, today we have plenty of affordable options and we can shop from websites like quivedo.com, and find the right models for us.
And when it comes to matching the eyewear with outfits, we have a few suggestions on how to do that, and always look gorgeous and attractive:
1. Always be consistent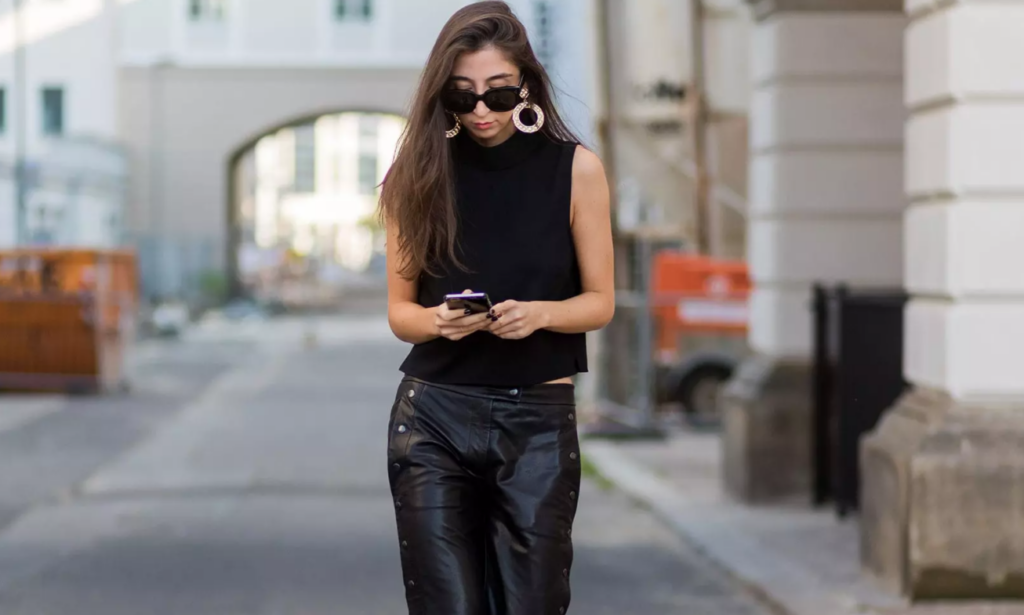 You have to unify the style so the looks can be consistent. If you wear glasses because of medical reasons, you don't have a lot to do, since we all know the frames and lenses can be pretty expensive, depending on the level of damage. But, you can still rock a unique look by doing that. You should go for your favorite style and make your glasses part of it. It's true that if we choose them smartly, they can easily fit all types of outfits we need to wear. When it comes to sunglasses, we must play it smarter, but there are so many choices, so it's very easy to make a mistake. If you think that the pairs you already have don't match the clothes you want to wear, you can always fill the gaps with other accessories like jewelry from www.adinaeden.com or a scarf, so there can be a fine line between your head and the rest of your body. Once you find your favorite style, you will be able to wear different combinations for every occasion.
2. Match it with the other accessories
Your eyewear is a functional piece of accessories, and you can combine them easily. As we explained in the previous paragraph, it can enhance your style and make you look fashionable. When we say that you have to match your eyewear with the accessories, we mean that you need to combine them together by color or pattern. Also, make sure it all looks nice when you look yourself in the mirror. Sunglasses don't require a high level of aesthetics, but you can't really wear your luxurious necklace with beach-style pair. Also, don't bring your expensive glasses to the beach, since the sand and salt may damage the surface. There aren't rules, but you can create them alone.
3. Neutral colors are the easiest to combine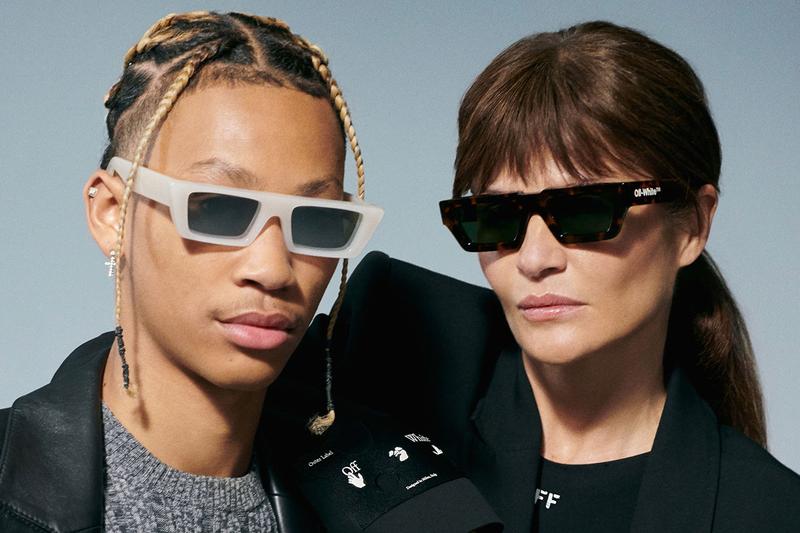 When we talk about neutral colors in glass frames and sunglasses, we think about black, light and dark brown, grey, and navy blue. These are the colors that you can't make anything wrong, especially when it comes to your glasses for better vision. But, sunglasses are trickier, because you need to match both the style and occasion. For business meetings outside, you need to go with simple and stylish models, that usually are more expensive. Probably, black and navy are the best choice in this case. For casual occasions, you can experiment more, and try different models. Girls, again, have more choices, but it doesn't mean the guys can't find something great for them.
4. Don't be afraid of the oversized models
Oversized eyeglasses are something that you should embrace, especially in casual situations. The frame is usually thicker than usual and may come in so many different colors, patterns, and shapes. No matter if you choose a cat-eye frame, neon, or even without frames, you can go with the oversized choice that will make you look vibrant and happy, and of course, you will get all the attention, no matter where do you go.
5. Contrasts are great too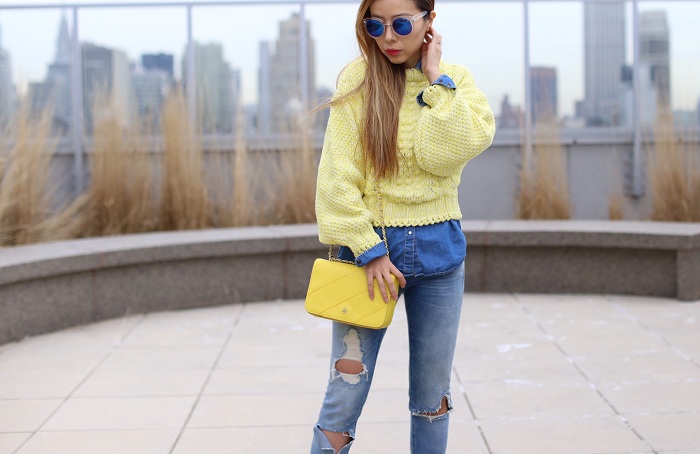 Your style is something you define by yourself, by choosing carefully your clothes and accessories. Eyewear makes an important part of it too. But, if you want to enhance your whole appearance, instead of matching the complementary colors, you can do just the opposite – match blue with orange, green and red, or yellow and purple. You will be surprised how the opposite colors work great together when it comes to fashionable combinations.
6. Match it with your personality
The most important tip when choosing and combining your eyewear is to try to match it with your personality. If you are a serious person who cares for the work and business, you need to incorporate a simple style. But, when you are at lunch with your friends, or you go for an afternoon drink with your coworkers, you can always be yourself, and wear the most colorful sunglasses, if you like the way they look at you. Charming people usually choose colorful and brave designs, but those who want to maintain authority should match even their eyewear with that.
7. Or, simply avoid the rules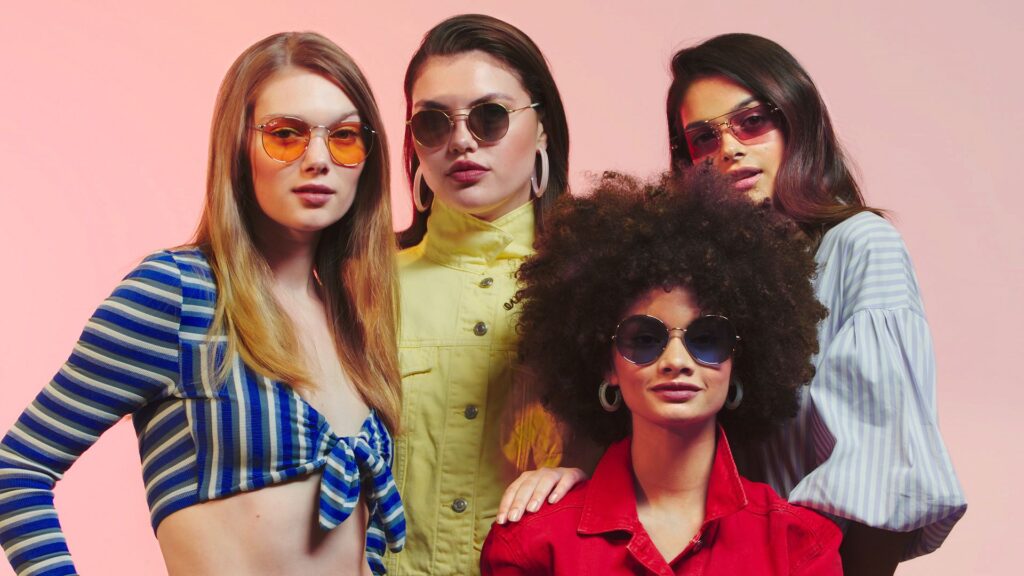 Rules can be exhausting, even when they are just a formal way to regulate some of the things around us. As we said at the beginning of this article, you will look at yourself in the mirror and you will see if all the things on you are well-combined. Sometimes, even when there are strict rules, the best choice is to break them. And the style and fashion really let us do that.
The final thoughts
Eyeglasses are an important part of the style, but there is one thing that you need to pay more attention to than the looks. Always take care of the quality of the products you are buying, and if you prefer ordering online, try to find a trusted seller who always provides the best eyewear for their clients. That's the only way to make sure your eyes are protected, and you look the best you can.