The automotive industry has long relied on environmental test chambers to design and manufacture the most efficient and high-performance vehicles. These chambers allow engineers and designers to simulate different environments, meaning that they can develop cars that are designed to work in any conditions.
In this article, we will explore how environmental test chambers are used in the automotive industry and why they are so important for ensuring safe, reliable vehicles. We will examine how these tests help improve vehicle performance by simulating extreme weather conditions as well as normal driving scenarios. Finally, we will discuss the various types of tests carried out in such a chamber and their implications for the future of automotive engineering.
The Benefits of Automated Testing in the Automotive Industry
The automotive industry relies heavily on environmental test chambers to ensure that their products are safe and reliable. Automated testing is an essential part of this process, as it eliminates the need for manual labor and provides a more accurate measure of performance in various conditions.
With automated testing, carmakers can quickly confirm whether or not their vehicles meet requirements without risking potential safety issues if something were to go wrong during the testing phase. Additionally, it also helps reduce costs associated with manual labor and travel expenses for technicians who may have otherwise been needed to perform tests. Automated testing allows car manufacturers to save time and money by providing instruction-based functionality that accurately evaluates cars under different environments without sacrificing quality standards.
The benefits of automated testing for car manufacturers are clear: increased accuracy, decreased costs, faster results, improved reliability, and overall greater efficiency when compared to traditional methods of assessment.
Understanding the Role of Environmental Test Chambers for Vehicle Safety and Durability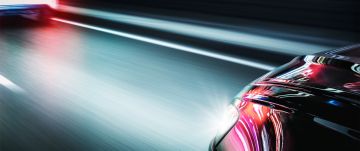 In the automotive industry, environmental test chambers play a key role in ensuring vehicle safety and durability. Test chambers are climate-controlled spaces where cars, trucks, and other vehicles undergo tests to measure their performance under various conditions. By simulating extreme temperatures, wind speeds, and humidity levels, these tests help evaluate how well a vehicle can withstand its environment. For example, testing with simulated rain or snowfall allows engineers to see if components are waterproofed properly.
Similarly, high-temperature tests simulate deserts while low-temperature ones simulate arctic environments – both of which would be difficult to replicate otherwise. The results from these tests allow manufacturers to make sure that their vehicles will not fail prematurely when exposed to the elements outside of controlled laboratory conditions. In addition to safety considerations for consumers using the vehicles in their day-to-day lives, environmental test chambers also help automotive companies meet certain regulations regarding durability standards set by governments worldwide.
By understanding the importance of environmental test chambers for vehicle safety and durability purposes within the automotive industry it is clear that this technology plays an integral role in today's world; without them, we may face untold risks on our roads due to faulty design or manufacturing errors leading potentially lead catastrophic consequences down the line. Thus it stands as imperative that all automobiles go through rigorous testing protocols before they reach the market so as ensure the maximum quality assurance possible for customers around the globe who trust automobile companies with their lives each time they get behind the wheel of one of these powerful machines!
Enhancing Performance Through Environmental Simulation Tests
Environmental test chambers are now a key tool in the automotive industry, providing manufacturers with the ability to conduct simulations of extreme temperatures and other conditions to ensure components perform as expected. Enhancing Performance Through Environmental Simulation Tests is an important factor for success in this field. By using environmental simulation tests, car manufacturers can simulate their designs under various physical environments including temperature, humidity, and pressure changes before releasing them on the market.
This allows car makers to accurately evaluate the performance of their vehicles before they reach consumers. Additionally, these simulations help engineers identify any weak points or design flaws that may not have been discovered during traditional testing methods thus allowing minor fixes before release which can save money and time down the line.
Furthermore, these simulations also provide valuable insights into how components respond in real-world scenarios such as driving through snow or rainstorms so drivers can be confident knowing their cars are prepared for whatever mother nature throws at them! Ultimately, environmental simulation tests play a critical role in ensuring cars meet safety standards while delivering reliable performance throughout their life cycle.
Achieving Regulatory Compliance with Environmentally-Tested Vehicles
In the automotive industry, achieving regulatory compliance is a critical component of vehicle manufacturing. Environmental testing of vehicles helps ensure that they meet necessary environmental standards and regulations. This process involves placing a vehicle in an environmental test chamber to simulate various temperatures, humidity levels, altitude pressures, and other environmental conditions. By doing this, manufacturers can accurately assess whether or not their products are compliant with safety requirements and emissions limits set by governing bodies such as the National Highway Traffic Safety Administration (NHTSA) and the Environmental Protection Agency (EPA).
Environmental test chambers provide essential data to help automakers make informed decisions about their products' performance under varying climate conditions. The data generated during these tests can be used to develop new designs or improve existing ones while ensuring regulatory compliance. By running simulations in an environmental chamber, engineers can identify potential issues more quickly than traditional testing methods without having to conduct extensive field trials on actual vehicles. Additionally, using environmental chambers for product validation allows automakers to create safer cars for consumers faster — all while meeting government-mandated safety standards.