Sex toys remain a taboo. For some people, at least. If you are looking to be progressive not just in your sex life but in general views of your surroundings you'll be seeing them favorably. We're saying this from experience. Being a little kinky is not a shame anymore. By now you should know this. Let us open your eyes further. Sex toys are not a replacement for sex. Their goal is not to replace your partner or to serve as a pastime due to the lack of one. No, they're so much more.
View them as your right hand. You need it right? Your hand? It makes your life easier? Doesn't it? Yes, it does. When it comes to sex life, you need hands, legs, and something more. Do you see where we're going with this? Imagine having another helping hand in your bed, with your partner, but with all intimacy reserved just for the two of you. That's what sex toys are for. They make things better, more exciting, and a little dirty, so why not? If you haven't tried them so far, you need to consider them.
Usually, we wouldn't try to convince anyone of anything, but this is worth it. After all, we can feel it; you need convincing. If you don't know what types of sex toys exist, and which one you might need, that's fine too. Explore. You can do that straight away if you click here. But first, hear us out. It will be worth it, trust us. Keep reading this article and find out about these five ways sex toys can improve your sex life. That's right it's not about replacement it's about improvement. Most of us are too prideful to admit that things can be improved in this department. But leave our pride aside, and simply say that it can always be better.  Keep reading, and see how.
1. Libido Boosting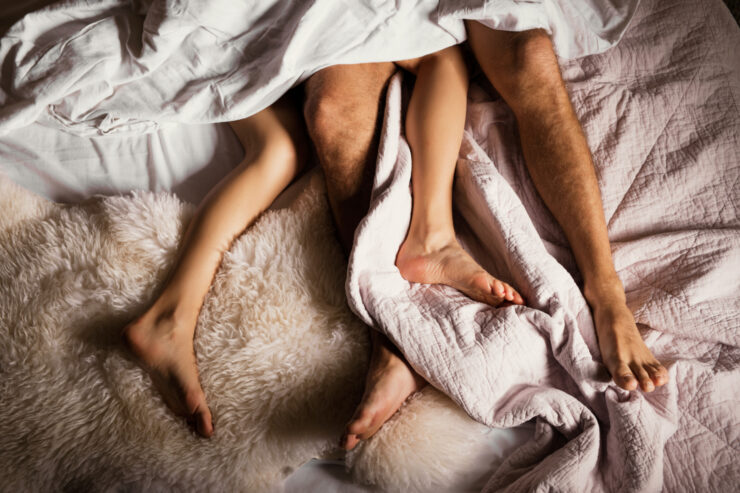 This goes for both males and females. Your libido can get a boost if you use a sex toy during intercourse. Let's say a female uses a vibrator, the most common aide for ladies. While usually used as solo toys, they can do wonders when used with couples. What it does for females is that it increases their desire, makes them more lubricated, and above all else aroused. Great foreplay if you ask us.
Furthermore, it can lead to more orgasms which is what you desire in the end. It can be a whole new experience used to improve relationships or to evens save them depending on your situation. As for men, their libido will go down with time no matter what. Many health and life issues cause it. So, instead of allowing this to happen too fast and resorting to medicine, you can try being more direct and explorative. Use sex toys instead.
2. Sex Toys Recreate Sex Fantasies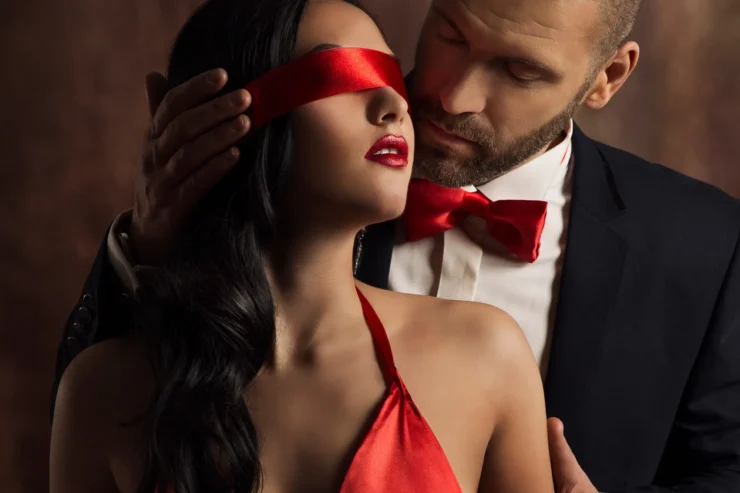 Sex is a common thing. But sex fantasies? Not so much. Not everyone is ready to fulfill these. Many couples don't even know how. But, if you bring sex toys into your life things can change. As we said, they're kinky. If you have a certain niche sex industry has you covered with various products. You might even surprise your partner and not only yourself. Imagine bringing a dildo into a bed? How about a vibrator or any other masturbator? You can make the needed difference. Fantasy in the making. Start with basics. In no time you might be into some bondage kink. Even your partner can start playing games and surprise you back. The potential is limitless. You only need to cast away your fears.
3. More Intimacy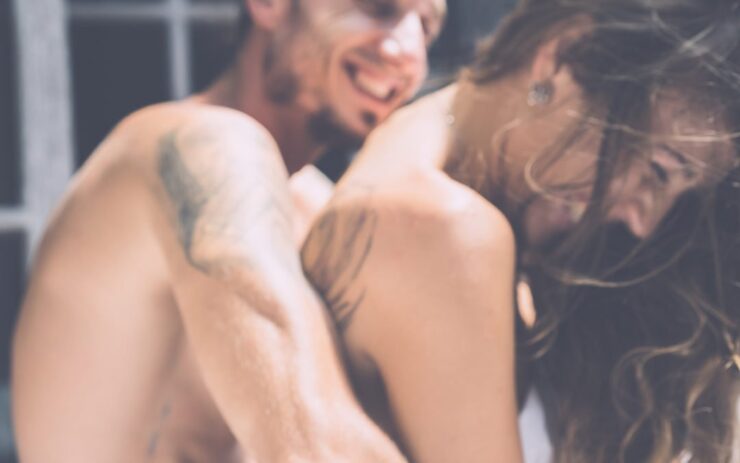 No couple is perfect. Yes, not even Ben Affleck and Jennifer Lopez. They're not, stick with it. All of us need more intimacy. With time, all relationships start being a little bit boring. Regular solutions won't work, and patience can betray even the best of us. When it comes to bed actions it is better to react early than too late. Just continue our proposal from above. Think about your erotic fantasies.
Talk about them, and most of all take action. Yes, action is necessary. Sometimes our partners are reluctant to accept everything from the start trusting us too much and believing that we're putting a test forward. Use your intimacy to start the process of bringing sex toys into your bedroom, and then take it to a whole another level. It can be done, it has been done. Trust us on this one! Intimacy can never lie in one place. It can either grow or disappear. Choose what you want. And know that sex toys can help you.
4. Conversation Starter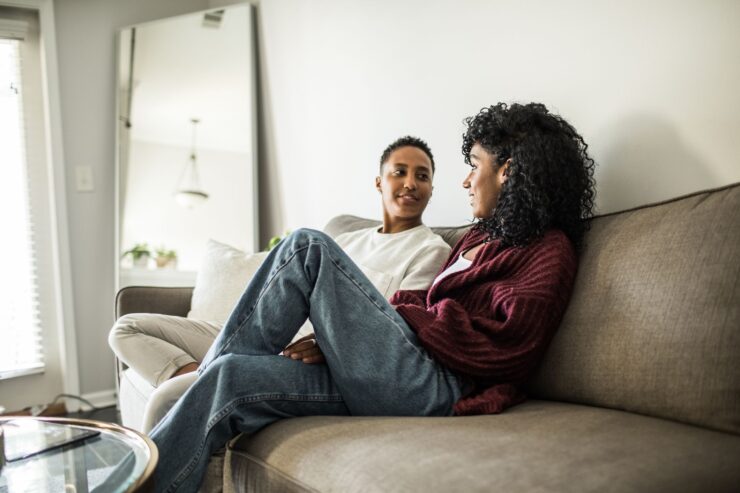 It doesn't matter how long you're married or how much you're in love, there comes a time when talking about sex becomes hard. When things get to that level where you know the standards and the norms there's not much left to talk about. You need to change this. Disrupt the monotony of silence. Bring sex toys into the conversation. This will be an interesting subject no matter what. You know it. Once you start talking again the path will open many crossroads. You might be onto something completely new. A brand new set of desires, kinks, suggestions, and above all else needs. It is in your hands. How should we say this? Use your tongue! One way or another, and bring some help. You got this!
5. Discover New Things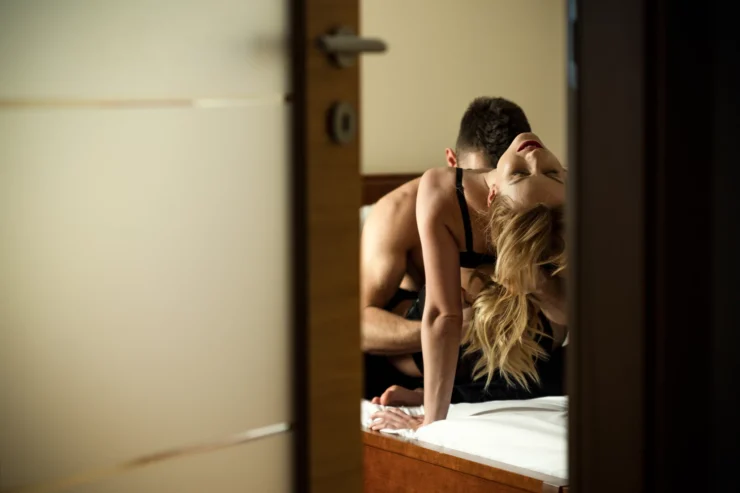 This is important. When you're with a long-time partner you think you know everything. You know her and she knows you. It's all great. But, you need to admit it to yourself. Human anatomy is complicated. You don't know everything. You know nothing, Jon Snow! But, people who make sex toys do. There are so many sex toys out there you wouldn't even believe it. Some of them are designed in such a manner that they surpass the abilities of a human body. You need to hear this. With the right sex toy, you can hit spots you didn't even know were there. Think about this the next time when you feel like you could have done more in bed. The truth is, you probably could have!