Successful and productive work requires great preparation. The excellent readiness as a feature should be possessed primarily by the employees, ie the engaged persons who work in a company or organization, ie in each organized system, regardless of whether it is a for-profit or non-profit operation. Their readiness is the most important and the most important in order to complete each request in the right way without evasion and without bad results. In addition to the readiness of the people engaged in a project or in the work of companies and organizations, it is necessary to observe another point. That is the readiness of the premises in which the work processes take place.
This part is especially important because human skills are not enough, and sometimes are negligible due to the fact that certain tasks require specific equipment to be completed. So if your responsibilities are based on office work, you need certain equipment that will help you complete all responsibilities on time and effectively. This means that it is important for an office to have pens, markers, paper, printers, computers, whiteboards and of course one of the most important things without which no meeting would succeed and would not end successfully – a projector.
The projector is perhaps the most important component of an organization along with computers. It is an important part of arranging the business premises of the organization without which no meeting, course, seminar, or motivational event could pass, but also any other event that requires presentation. Some involved in organizations would say that it is possible without this element, but those more experienced would say that it is the most important thing when it comes to the organization. A big problem is that most often startups, small businesses, NGOs, and other types of organizations are located in small rooms where there is no space for this element. But we tell you that you do not need to worry about that anymore. Wondering why? Because we bring you a proposal that we are sure will make you happy and give you hope. In addition, we bring you the best projectors for small offices that you could place in your office, and thus your readiness to work to be at an improved and higher level. Ready to see our suggestions? Let's get started!
1. Acer C202i – the most successful child of Acer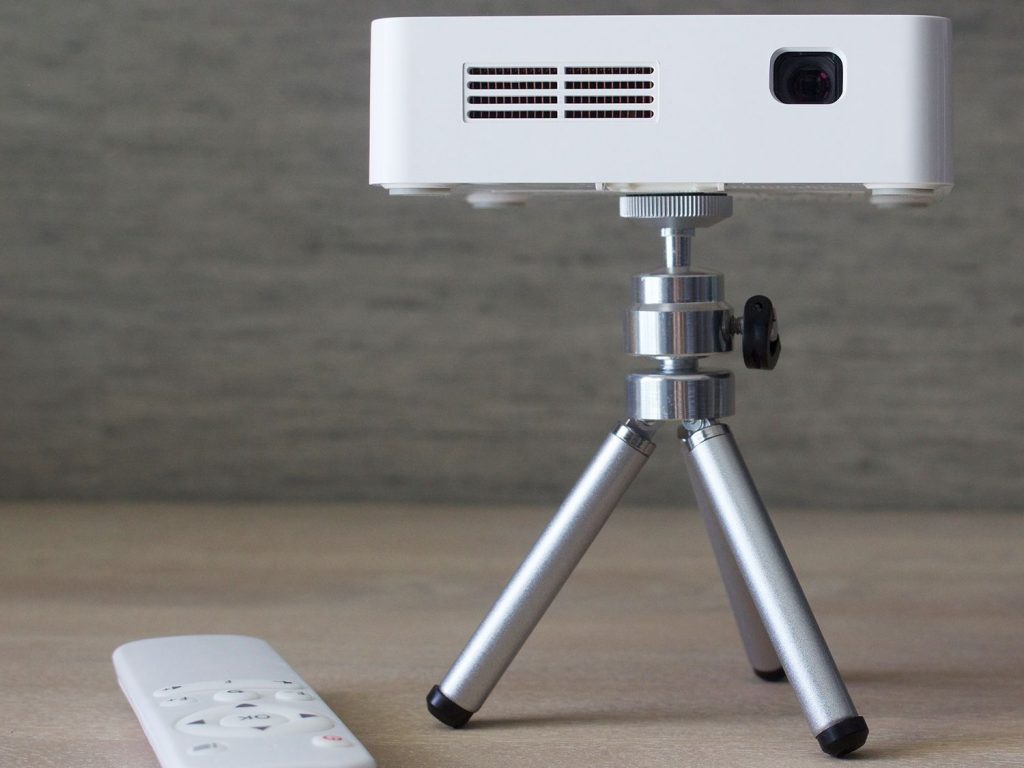 If you were looking for something that has a refined design, something that is compact, fits anywhere, you can carry it wherever you want, you can put it wherever you want and it has great performance that What you are looking for and wanting, then you are definitely looking for the Acer C202i better known as the most sought after and successful child of Acer. It has a great image that can be adjusted according to the intensity of the tones and the intensity of the light. You can move it in relation to the zoom and the clarity of the projected image. It has a clear picture that all the people who present it are looking for. It can adjust the height of the projector, connects via WiFi, does not consume too much electricity, and can be connected with an HDMI cable which contributes to even greater image clarity. This is a suggestion from pcredcom.com that always offers and suggests only the best, and we believe that this suggestion is definitely something you will need to think carefully about and get for your office.
2. Viewsonic PA503S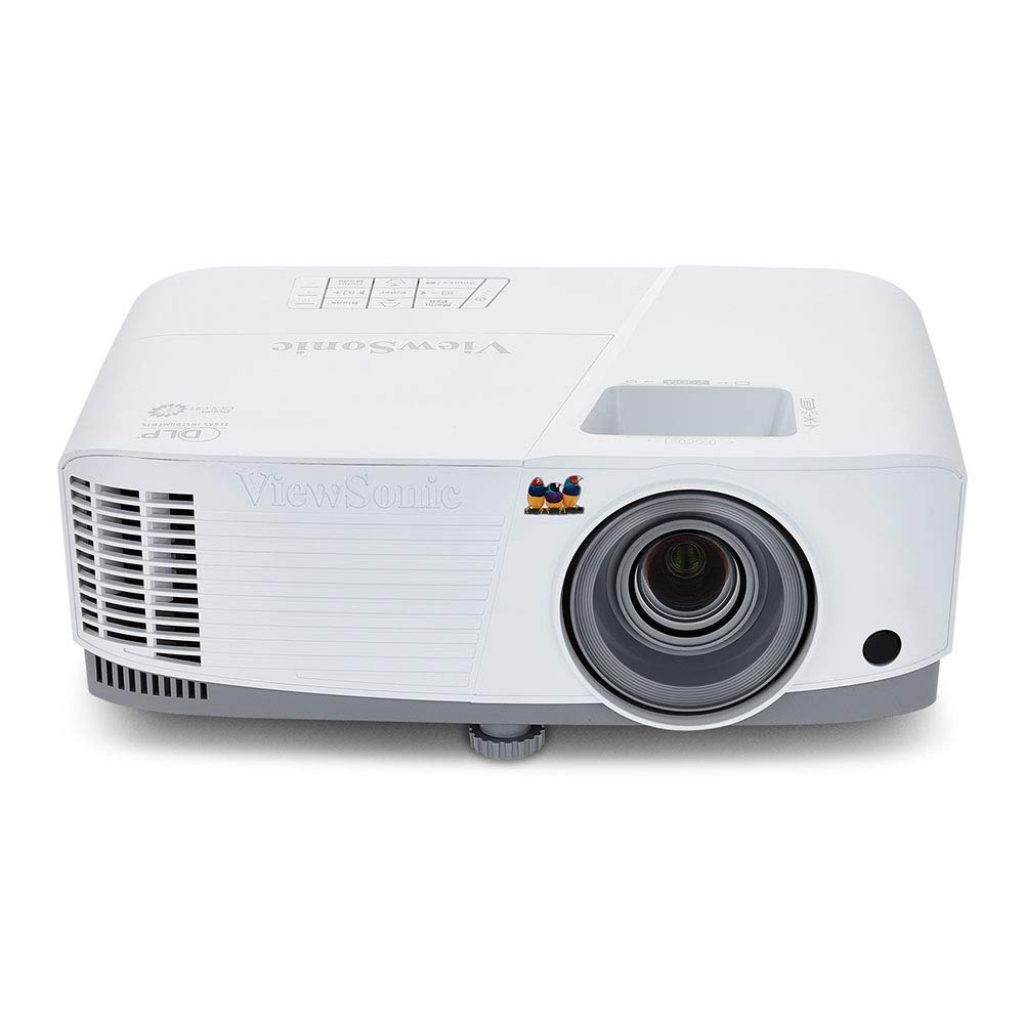 Economical and practical solution – if you were looking on the internet for a solution that would be practical, economical for you and still do its job during meetings, motivational speeches, seminars and courses then this is the model that we recommend as solution number two for your office. This is the Viewsonic PA503S model which is run as a model that is great especially for NGOs and small businesses that have limited budgets to buy equipment that would serve them during the work. This model corresponds to a great color palette, excellent image projection, and clarity that everyone is looking for. It can be with 4: 3 resolution and 16: 9 resolution, the choice is yours! It boasts a compact size and dimensions that allow it to fit virtually anywhere. No canvas is required for its use due to the clarity of the image it projects. It is economical and does not consume too much electricity, it has an input for USB and HDMI which improves the projection of the image. Great isn't it?
3. Projector BenQ Ms550
Crystal clear image – a revolutionary model that everyone was looking for. It's this projector. If you need projecting videos, perfectly photographed photos, or a project that must be seen in detail on a white canvas or white background, then we definitely recommend this model. The model matches great lenses that we can safely say are much better and of better quality than those of other projectors, and some tech fanatics say its lenses are better than those of the best smartphone models for their cameras. It is a projector model that is ideal, especially the design bureaus that prepare projects and drawings for use in presentations. It has a perfect resolution of its image, great colors that look completely natural on the canvas, rays that are painless to the eyes and do not emit any sounds during the design. You can adjust it according to the height, it connects with the help of an HDMI cable which improves the image even more. It has a unique look, it is easily portable and of course – it is compact just like in your office.
This offer of three models of projectors is satisfactory for you and your needs, and more importantly, these projectors are compact for your office. Take a good look at this offer and choose the one that best suits your budget, needs, and requirements. Detailed consideration is important for the choice to be real. So take a good look and choose the one that will surely be very useful for you at work.