Are you eager to begin drinking alkaline water every day without having to overpay for bottled water? Chances are if you started drinking bottled alkaline water, then you know how pricey the habit can get in a hurry. To cut down on costs without losing access, it's very possible to get alkaline water on tap right in your kitchen for around-the-clock service.
The following is an outline of five methods that will give you alkaline water on tap in your kitchen. Depending on how handy you are and your existing water filtration system, some methods will be easier than others to get up and running.
1. Countertop Alkaline Water Filter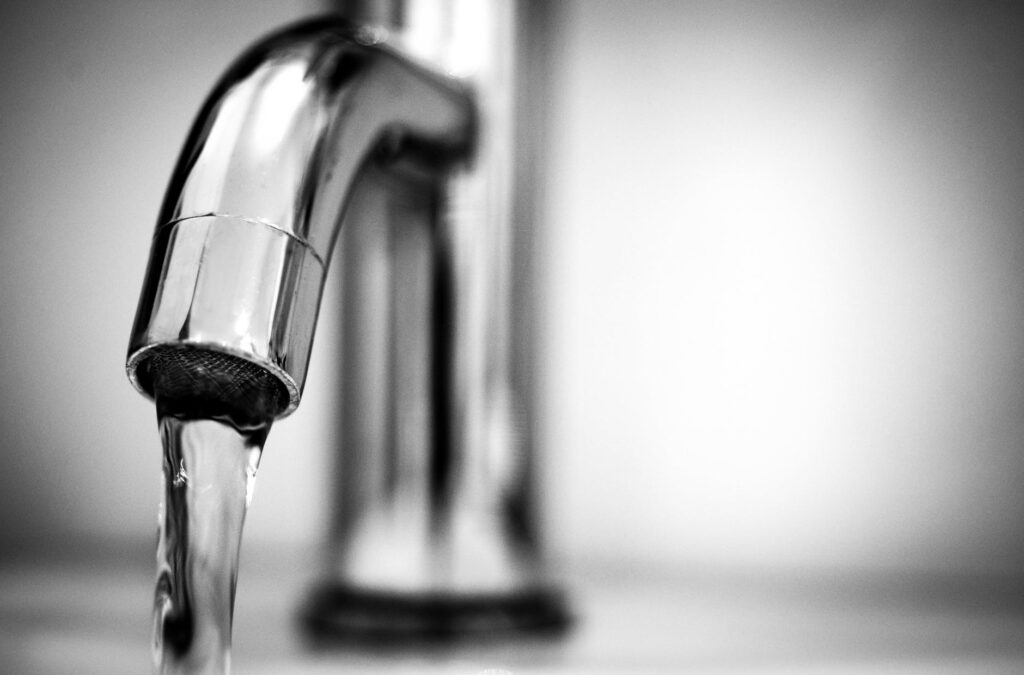 The easiest way to get alkaline water on tap in your home with zero modifications to your existing plumbing is to invest in a countertop alkaline water filter. A countertop unit is similar to other gravity-fed countertop water filters, except it's designed to raise the pH of your drinking water.
It achieves this through remineralization. In most cases, the remineralization stage utilizes calcium and magnesium to boost the pH of your drinking water by .5 to 1 on the pH scale. For most homes, this is enough of a boost to reach pH 7.5 to 8.5, which is a good range.
When choosing a countertop system, check to make sure that there is in fact a remineralization stage and the estimated filter life. In some cases, the filter requires you to keep track of the life of multiple components.
2. Reverse Osmosis w/ Remineralization
The next method requires minimal modifications to your existing plumbing. For reverse osmosis to make your water more alkaline, you must select a system with a remineralization filter. Essentially, this gives you the freedom to choose any standard RO system and pair it with any mineral filter cartridge, though, there are systems that are all-in-one.
Similar to a countertop system, an RO system with remineralization uses alkaline minerals such as calcium, magnesium, and potassium to boost the pH of your drinking water. The key here is to always install the remineralization filter as the final stage in the system.
For example, if you purchase a five-stage under-sink RO system, then you would install the mineral filter after the five stages in the system. This way, the filtered water soaks up the most minerals to boost the pH before the water reaches your glass. Plus, since the reverse osmosis membrane strips minerals from your tap water, you're not wasting the remineralization stage.
3. Water Ionizer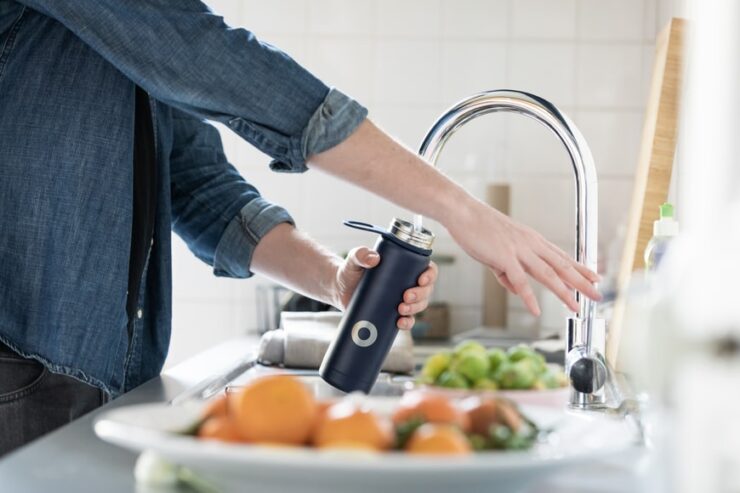 The most expensive option, yet most effective method for getting alkaline water on tap is with a water ionizer. Water ionizers are available in both countertop and under-sink models, with countertop models requiring no modifications to your plumbing. On the other hand, under-sink models require minimal modifications outside of the installation of an auxiliary faucet.
The main thing that makes a water ionizer superior is that it ionizes your water rather than just adding minerals to boost the pH. The ionization process allows you to reach higher pH drinking water with antioxidant potential. This is the same process that bottled ionized water companies use on a greater scale.
AWMS provides a complete guide to choosing a water ionizer for your home that explains the ionization process in greater detail.
4. Whole House Water Filter
Nowadays, there are whole-house water filters that utilize remineralization to make all of the water entering your home alkaline. While this option may sound good in theory, the inherit drawback is that you don't necessarily want to bathe in alkaline water.
Why? Because the pH of the skin is naturally slightly acidic, which is one reason that some shampoo companies manufacture shampoo that's slightly acidic to match the skin's pH. Additionally, even water ionizer manufacturers recommend using acidic water from their ionizers for cosmetic purposes.
However, it's also not a bad thing to bathe in alkaline water if you really want all of the tap water in your home to be alkaline. The most important thing to be aware of is that this type of filter does not ionize your water. Rather, it simply uses a larger remineralization filter to boost the pH of the filtered water entering your home.
Lastly, depending on your current water filtration system, upgrading to this type of system could end up being a major investment.
5. Alkaline Faucet Filter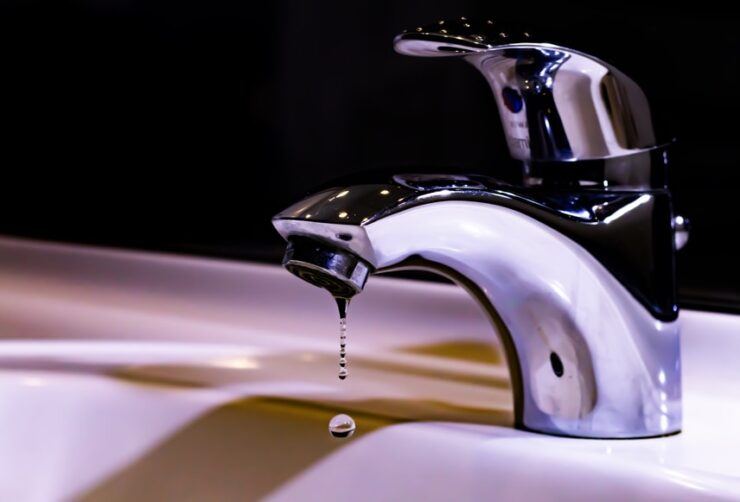 Your final option, and the least favorable, is to invest in an alkaline faucet filter. Since faucet filters usually aren't the best choice for home water filtration, it makes sense that an alkaline faucet filter is not the best way to get alkaline water on tap.
Yet, if you're a renter or already have a whole-house water filter, an alkaline faucet filter could be a good choice since it requires no modifications to your plumbing, and it's extremely easy to install. On the flip side, it's unwise to expect a faucet filter to do all of the heavy lifting for you.
Lastly, there are a very limited number of this type of filter on the market. So, if you do happen to purchase this type of filter, there's a chance that replacement filters could eventually be hard to track down on certain models.
Closing Thoughts
Of the five methods in this guide, the first three are your best options for getting a steady supply of alkaline water on tap. Overall, reverse osmosis with remineralization and water ionizers give you the best quality drinking water since reverse osmosis is a powerful form of ultra-filtration, while ionizers make true ionized alkaline water.
Additionally, both systems require minimal modifications, and with a little knowledge of water filtration, there's actually the option to use both systems together. Regardless, good water ionizers feature powerful onboard water filters that do an excellent job of removing common water contaminants before the ionization process.
I've just tested the pH of 100 common food and drinks, including tap water and common mineral waters.
You can see my findings here: https://drinkycoffee.com/ph-of-drinks
In the end, it all comes down to your preference since there's really no limit to what you can do when designing a home water filtration system.