Looking for aircon services in Singapore? You've come to the right place! In this guide, we will provide you with all the information you need to make an informed decision about whom to hire. We'll discuss the different types of services available, what to look for when choosing a provider and benefits of aircon services, and how to get the most out of your aircon service experience. Let's get started!
What are the different types of aircon services in Singapore?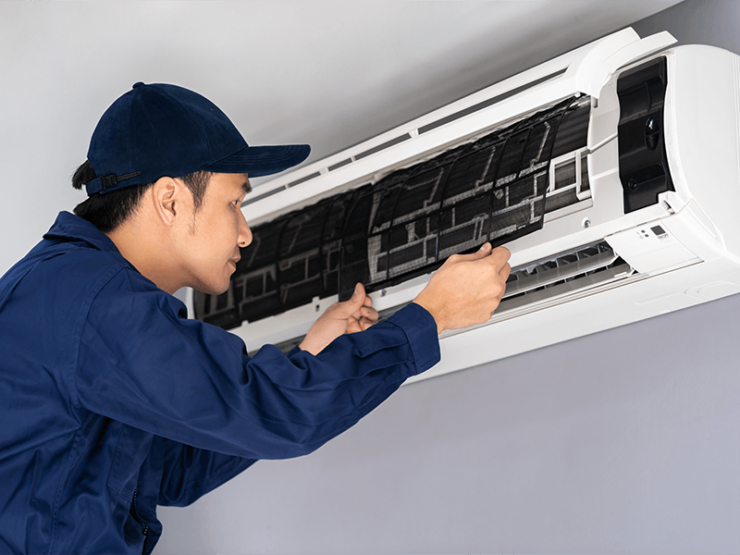 In general, you can break down aircon services in Singapore into 2 types: inspection and repair. These are the most common types of service jobs that a contractor will be assigned. For both jobs, they will inspect your AC to determine what the problem is and how best to fix it.
To give you a better understanding, here's a list of all the different checks and repairs provided by aircon contractors:
Inspection refers to checking on certain parts of the AC unit as well as its electrical circuitry to ensure proper functionality. It also consists of creating an assessment report which provides suggestions for ways to improve performance, enhance safety features, etc.
Cleaning is used when there's visible dirt or dust inside/outside the unit or its surrounding area. They will use a specialized vacuum on the interior and exterior of the unit, followed by a cloth to remove any remaining dirt or dust.
Disinfecting refers to using germicidal sprays inside the aircon system to kill bacteria and viruses – this is done when your AC smells 'dirty'.
Maintenance checks involve checking on parts of your AC that are responsible for them working at their optimal performance level (e.g., condensers, compressors, etc.). This helps prolong the life of these parts/components so you won't need replacements anytime soon!
Drain cleaning involves clearing out water blocked in drain pipes or removing buildups within these pipes. If too much silt accumulates over time, the water cannot flow smoothly, which can affect performance.
Blower motor replacement is necessary when the fan responsible for moving the air inside your home stops working properly. When this happens, you must replace it as soon as possible – otherwise, your AC unit will not function at full capacity!

Source: cashcarsbuyer.com

Outdoor fan motor replacement refers to replacing the rotor or blades of your outdoor fan if they are damaged by serious wear and tear (e.g., corrosion), environmental conditions (e.g., contaminants in the air), etc. This part is quite expensive so we advise that you do everything you can to prolong its lifespan! You may also choose to replace just one section of this part instead of the entire blade/rotor itself if there's only one part damaged. We've seen many cases where only a certain section of the blade/rotor is broken off or bent, so it may make sense to hire a repairman instead of an entire replacement.
Condenser motor replacement is necessary when the fan responsible for moving air over the condenser/heat exchanger stops working properly. When this happens, you must replace it as soon as possible – otherwise, your unit will not function at full capacity!
Refrigerant leakage repair involves repairing any leaks occurring in the AC system which cause reduced cooling power, as well as a rise in power consumption. This is necessary because leaks will cause the AC to malfunction and increase your electricity bill!
Refrigerant recharge refers to refilling/recharging the AC system with a refrigerant that is mixed with a certain amount of oil. This ensures that there won't be any leaks, while also preventing damage to the heat exchanger, compressor, etc.
Refrigerant leak detection involves checking any parts of the AC system that could emit refrigerant leaks (e.g., joints, gaskets, valves, etc.). This can be done by using a leak detector, which is a specialized piece of equipment that detects refrigerant.
Freon replacement involves replacing the R-22 refrigerant in your aircon with the new, more environment-friendly refrigerant, R410A.
How can you find the best aircon service provider in Singapore for your needs?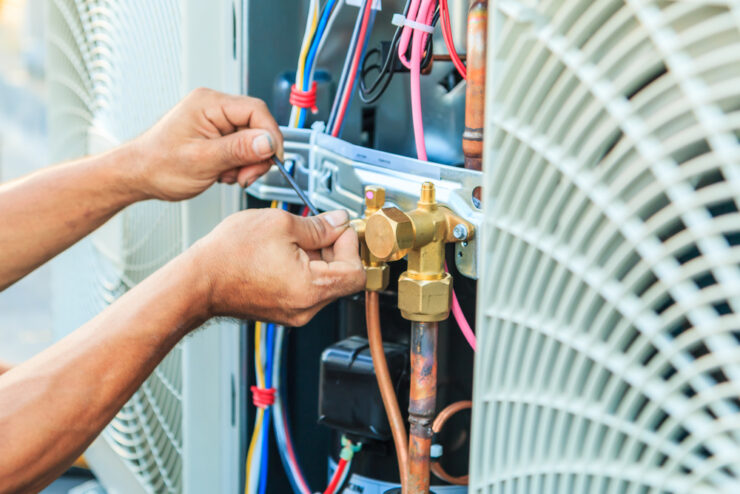 Before choosing an aircon servicing company in Singapore, you should consider the following factors:
Compare quotes to get the right price for the job you want done. Also, make sure that it includes all necessary extras like disinfection and parts replacement/addition (if needed). By comparing quotes, you can ensure that you are getting the right price for the job you want done.
Check whether they provide a warranty on their services. Some companies may charge an additional fee for this, so it is important to consider whether you can afford to pay for this in advance before signing up with a company!
Make sure that there are no hidden fees involved (e.g., disposal fees, call-out fees) when comparing quotes. This is important in order to avoid potentially unpleasant surprises when you're invoiced for the full amount after services are complete!
Check reviews on previous jobs completed by the company and whether they can provide references to customers who have worked with them in the past.
Make sure the company has all the licenses, accreditations and qualifications that are necessary for them to carry out their business operations in Singapore!
You can contact airconservicing.org at aircon servicing Singapore for aircon services.
What are the benefits of aircon services in Singapore?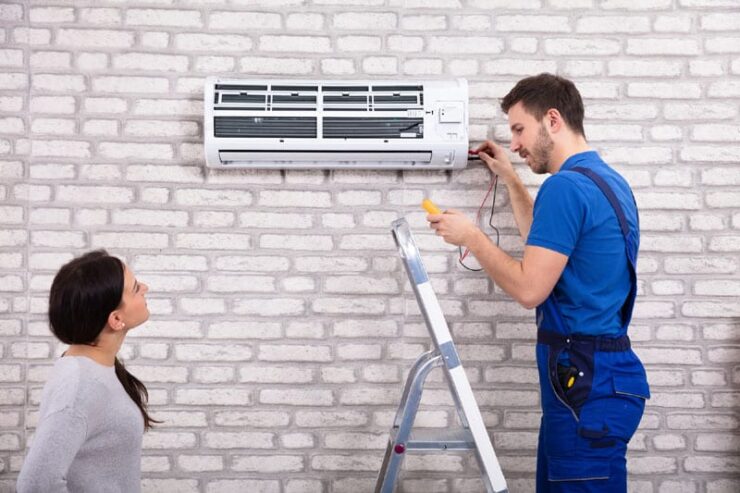 The benefits of using aircon servicing companies in Singapore, as opposed to doing it yourself, include:
Guaranteed effective cleaning and disinfection, which can impact indoor air quality and remove contaminants which may be hazardous to your health
Additional parts/components will be checked by a technician to ensure there are no problems, thus preventing your AC from failing unexpectedly in the near future
Warranty repair – some companies provide warranty repair services for parts that break during or after servicing. This is because they may have been damaged during servicing!
Technicians will provide additional aircon servicing tips, so your AC keeps performing at its optimal level for a longer time and with less maintenance required. This avoids having to spend more money on repairs and replacements in the near future!
Technicians will conduct quality checks of your AC unit after servicing is completed, helping you identify if there is any additional aircon servicing required. This minimizes the risk of your AC failing to cool properly in the future due to lack of regular aircon servicing.
A free no-obligation quote will be provided for customers who want to obtain a quotation from an aircon service company before proceeding with a full aircon servicing package.
Furthermore, if your problem is an emergency or urgent issue, full aircon servicing companies will attend to the situation as quickly as possible and try their best to resolve the issue as soon as possible! This reduces the risk of further damage occurring as a result of your AC malfunctioning for too long.