Education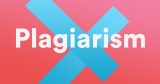 One of the most common issues when writing essays or any other type of content or text assignment is plagiarism. Some people can copy a whole bunch of ...
Teaching is one of the fundamental elements of any country, any society, any civilization, and, as such, there should always be a constructive debate on how to ...
Training is a huge part of every company, and it helps individuals advance in their field, get promotions, and make more money. There are many different types ...