Digital transformation is key to running a successful business in 2023. If you're behind on tech trends, your competitors can and will use it against you: it's simply how it is nowadays. Of course, this doesn't mean you should embrace every digital tool you encounter on your journey to a modernized workplace. Digital signage is no different: it fits some business needs ideally while being utterly unnecessary for others.
If you're unsure whether to incorporate these types of tools into your own office, we're here to help! In this article, we'll explore the various advantages and disadvantages of digital signage tools and how they could fit your business (or not!). So, without any further ado, let's get right into it!
These tools provide incredible levels of versatility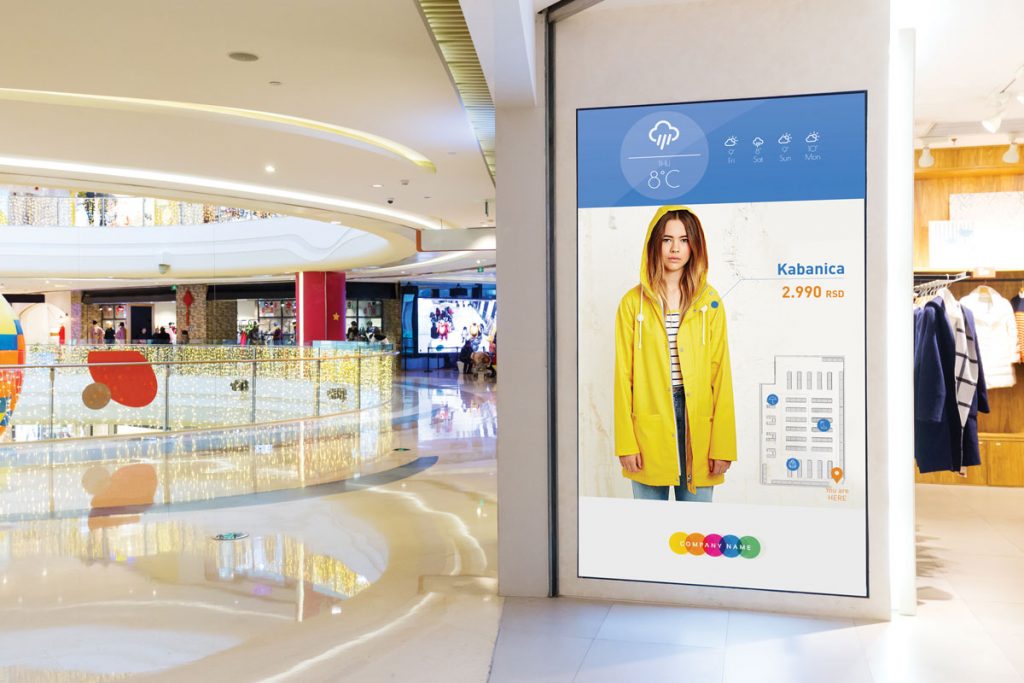 One of the best things about digital signage tools is that you can use them in so many different ways! Be it advertising, informing, or even providing a self-help service of a sort: digital signage offers it all. As long as you're creative enough, you'll get an excellent way of attracting passerby's attention via your signage screens.
You can even use them to improve team collaboration and enhance your management skills. Many companies use them to simplify inner communication channels at their workplace and create an engaging atmosphere for enhanced brainstorming sessions and the like. To be fair, while it might not be the "optimal" choice of technology in regards to your business priorities, you could still find some use for it in your office. It's just that versatile.
Save on long-term costs
Advertising and marketing can be incredibly costly, especially if you're using outdated methods to promote yourself. For example, if you're handing out pamphlets and other paper-based types of promo materials, you're likely going to spend tons of resources on printing and distributing them. With digital signage, apart from the initial costs, your expenses will be entirely consistent. You don't have to come up with a new advertising tactic every time you host an event. You only need to change your screens to a new design, which is simple, easy, and quick to do.
Besides saving some money in the long run, digital signage screens can help you earn more (if you use them right). People are drawn to interactive technology way more than they'd be to traditional paper-made advertisements.
Overall, digital signage provides excellent ROI, as it cuts on many expenses while improving your customer retention rates at the same time.
Analytics
Digital signage software such as the IndigoWorkplace represents an unending source of valuable data. If you'd use it for communicating with your customers, you can track their interests and needs very quickly. Most of these software solutions offer necessary analytic tools to help you turn all of that data into relevant information. All of this is especially useful when you're unsure whether your marketing strategy is working or not. You'll know exactly what button to press to get the results you need. On the other hand, if you'd be using your signage for enhancing workplace communication, you can still make use of the analytic features provided by the software. You can use it to create engaging team-building exercises, ensure everyone's on the same page when it comes to their respective tasks, and analyze employee productivity levels in no time whatsoever.
Generally, if you feel like you lack data to be able to improve your business processes, we suggest you look into digital signage solutions!
Unfortunately, the upfront costs are relatively high
While digital signage tools can be quite beneficial to your business, they're also quite expensive to acquire. Besides paying for digital screens, you'll also need to get proper software to accompany them. Then, installation and operating costs can be extremely high (if you want the job done properly).
With proper use and management, you'd get your investment money back fairly quickly, but it's still a high expense, especially for smaller companies. You could use those resources to invest in something more crucial to your daily operations instead.
Whatever you do, make sure to prioritize your needs above everything else. While you could probably make use of digital signage tools, that doesn't mean that spending the entirety of your tech budget on it is a good idea.
Inefficient use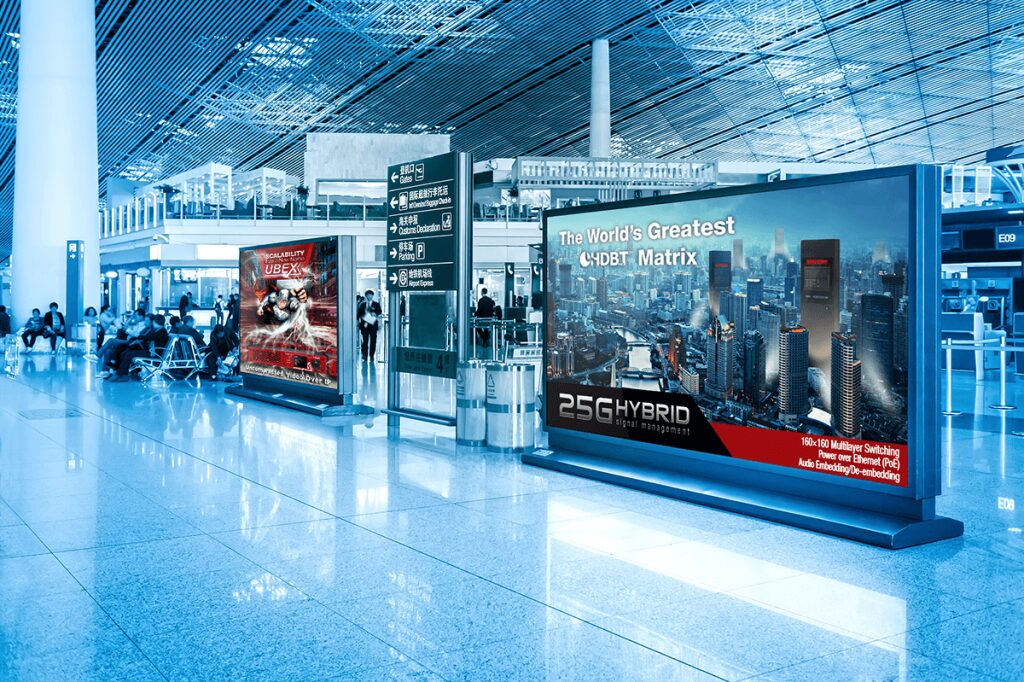 Even if your digital tools are of top quality, success isn't guaranteed. Learning how to operate them properly is of the utmost importance! If you're not ready to invest in training and content optimization, then perhaps these tools aren't for you.
Besides just creating engaging content, you also have to learn where to place your screens for optimal results. Many "newbie" signage users make the mistake of putting their screens randomly instead of tactically. All of this is especially important if you're using your screens for marketing purposes.
Overall, there's always the risk of not knowing how to utilize your pricey system, making it a waste of space, money, and effort. We suggest you do some thorough research and consult with marketing professionals before investing in such software. It will significantly increase your chances of success, and you'll soon get a high return on investment if you play your cards right.
Do the pros outweigh the cons?
As we've mentioned before, it all depends on your specific business needs and preferences. Moreover, it has a lot to do with how you'll utilize the system. As long as you manage to place and work your screens properly, you'll enjoy some incredible long-term benefits for your business. Besides that, make sure you choose reliable software that offers a rich palette of features that cater to your needs and goals.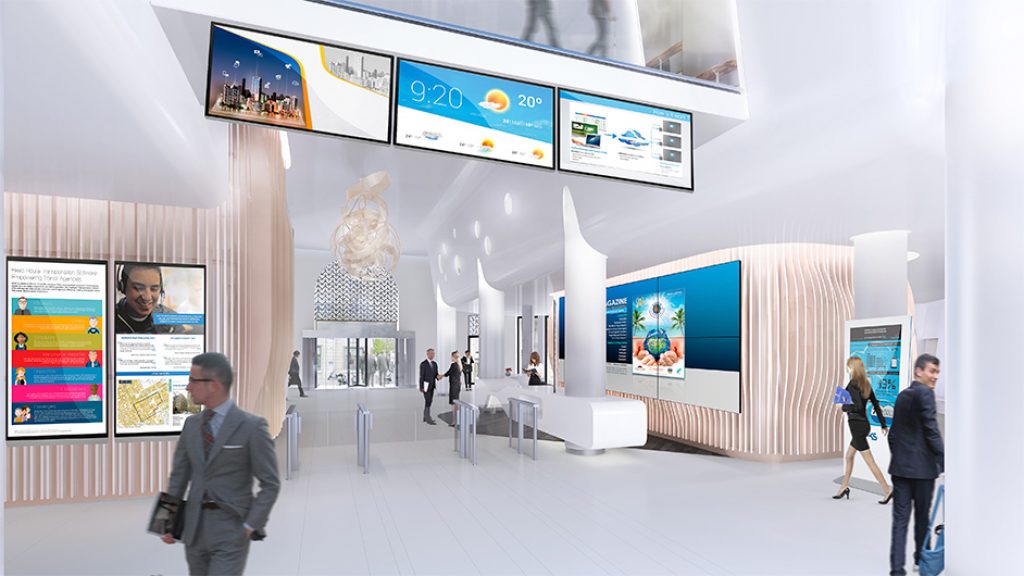 The bottom line
So, are digital signage tools worth investing in in 2023? In most cases, yes, indeed so! Still, there are some risks involved that should be considered carefully. Ensure your budget can withstand such an investment (looking at the short term), as you'll only feel the benefits after some time has passed.
All in all, if you've been considering investing in digital signage tools, we'd say go for it! As long as you do your research, you'll get yourself an excellent tool for developing your business and achieving your long-term goals.