Living in Turkey means being pampered by beautiful scenery, being surrounded by the sea, enjoying delectable cuisine, and being welcomed by friendly locals. Compared to citizens of many other nations, Turkish people have vibrant and luxurious lives.
Who wouldn't want to relocate to a Eurasian nation with all these advantages? Not to mention, with the most recent citizenship programs, getting into Turkey is no longer difficult. Finally, and perhaps most crucially, investing in Turkey may be successful and offers excellent business options for ex-pats.
The Turkish citizenship by investment initiative became well-known and was quite successful. Turkey's role as a gateway to markets in Europe and Asia is the main factor motivating foreigners to apply for an investment visa.
Do you know what benefits come with becoming a citizen of Turkey? Are you even qualified for the program for Turkish investment visas? If not, what can you do to meet the criteria's requirements?
Benefits of Turkey's Citizenship By Investment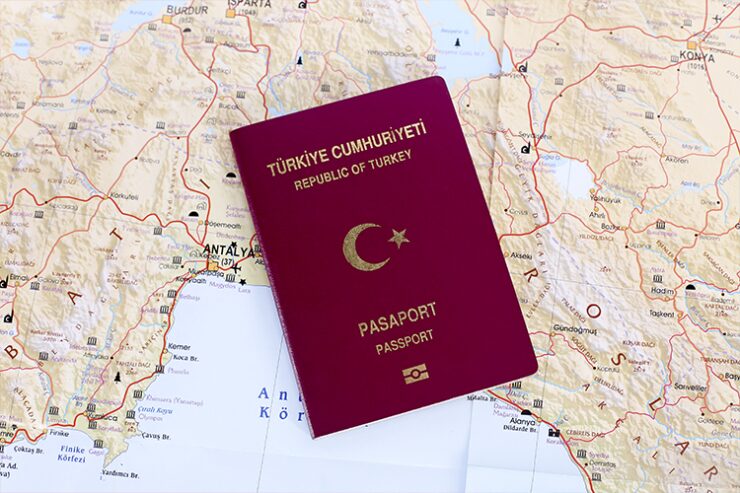 Citizenship by Investment in Turkey offers several benefits:
You receive lifetime Turkish citizenship entitles you and your family to reside, work, and study in Turkey.
Meeting the citizenship by investment program criteria is one of the quickest routes to Turkish citizenship, taking only 3 to 5 months.
Travel is made simple for Turkish citizens; with the proper papers, they can apply for a Schengen visa without too much hassle. It's also crucial to remember that several other nations, like Japan, Hong Kong, Mexico, Singapore, South Korea, and nearly all of Latin America, have bilateral arrangements with Turkey that permit visa-free travel.
There are neither residency nor language requirements nor a set amount of time that a person must spend in Turkey before or after receiving a visa. Additionally, you are not required to know Turkish to apply for citizenship by investment program.
Live in a genuinely unique confluence of cultures; we believe we have covered this sufficiently, but if you feel you need more knowledge, we're delighted to show you additional photographs of Turkey.
Education is provided without charge to Turkish nationals.
Why declare bankruptcy in a medical emergency when there is free access to healthcare? Turkey has some of the greatest healthcare available and is covered by insurance.
Both dual citizenship and multiple citizenships are permitted in Turkey. No nation's ability to invest in Turkey and become a citizen is officially prohibited.
Investors have the opportunity to resell their homes after three years and earn rental revenue. You must own the property for at least three years after receiving Turkish citizenship. To avoid paying capital gains tax, you can either resell the asset or keep it for five years.
Applying for an E-2 investor visa to enter the US is simple if you want to move there. A Treaty Agreement governing the USA E-1 and E-2 Investor Visa exists between the two nations. For people who cannot apply for an E2 visa through their native citizenship, obtaining Turkish citizenship is a fantastic opportunity.
How To Invest In Turkey To Get Citizenship?
There are three ways for a foreigner to invest to receive a Turkish passport.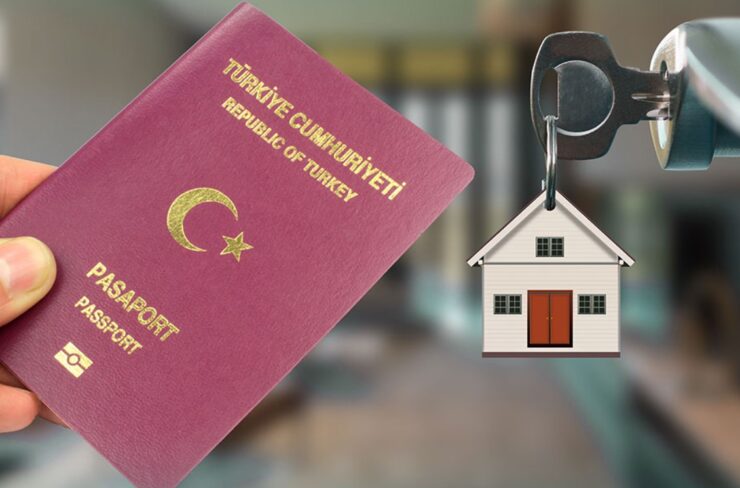 Real estate investing offers a variety of opportunities. To buy any property in Turkey, a person must invest $400,000 in real estate. A villa, an apartment, or land can be purchased. Furthermore, as real estate is often not overpriced, there is no need to obtain pre-approval before buying a property. Visit this site to invest in real estate in Turkey.
Additionally, you may purchase many properties if their combined value is at least $400,000. They must, however, be in the same area. Don't forget to register your properties the same day you buy them. The property must be kept by the buyer for at least three years.
Creating jobs for at least 50 Turkish citizens is another way to obtain Turkish citizenship through investment. So, to obtain citizenship, start your own business and outsource work. Considering the costs involved in founding and maintaining a nation, it seems sensible to seek legal counsel. Therefore, employ locals and operate a legal international firm if you want to learn more about Turkey's business environment.
Foreign investors can make a capital investment even if they don't want to deal with the business world or invest in real estate. The current minimum capital investment requirement for Turkish citizenship is $500,000.
One important advantage of purchasing Turkish citizenship through capital transfers is that you are not required to deposit the funds in Lira, the local currency of Turkey. It is recommended that you only invest in stable currencies, such as the Euro.
Who May Submit a Turkey Investment Visa Application?
A potential investor must satisfy the following requirements generally to be eligible for the Turkey Citizenship by Investment program:
Age of at least eighteen.
Must not have entered or remained in Turkey illegally.
A minimum of three years must pass before selling the house.
Pay the fees and taxes associated with obtaining citizenship.
You must have done your due diligence before making an investment.
Must have acquired the investment funds legitimately.
No history of criminal activity in Turkey or any other country the applicant has called home in the previous year.
Dual Citizenship Of Turkey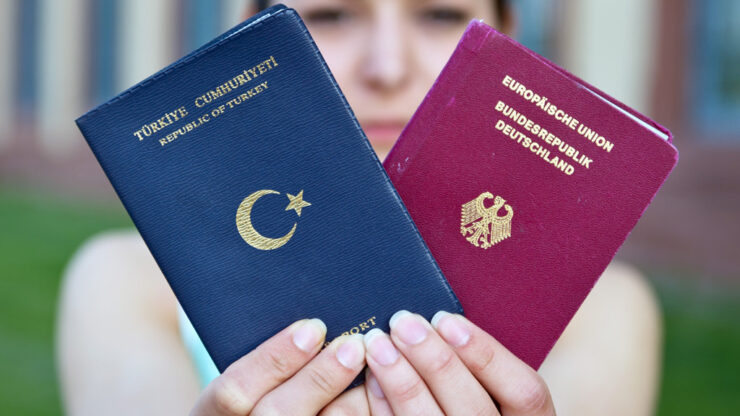 No legally recognized nationality has been prohibited in Turkey, which permits dual and multiple citizenships.
It is not necessary for investors who seek Turkish citizenship through investment to relinquish their previous citizenship in their country of origin to obtain Turkish citizenship.
This offers a sizable advantage to those who want to remain and work in their own country. Foreigners will be excluded from various Turkish obligations, such as conscription into the military.
Conclusion
Turkey is a sizable nation that sits on the edge of the Euro-Asian continent, one foot in Western Europe and the other in the Middle East. Turkey is a recently industrialized nation that manufactures various products, including televisions and home appliances.
Additionally, compared to other nations that provide the finest citizenship through investing, it has one of the highest GDP rates per capita.