Although a growing number of smartphone manufacturers are now removing the already legendary 3.5 mm jack from their devices, there are still a large number of devices that have kept it.
Regardless of the ravages of time and new trends, this slot, which we most often use for headphones, is still found on a large number of smartphones. Is the 3.5 mm headphone jack reserved only for low-end devices or can we find it on mid-range or even high-range devices as well? You can read more about it below in the article about the best smartphones with a 3.5 mm jack for 2023.
1. Poco X3 Pro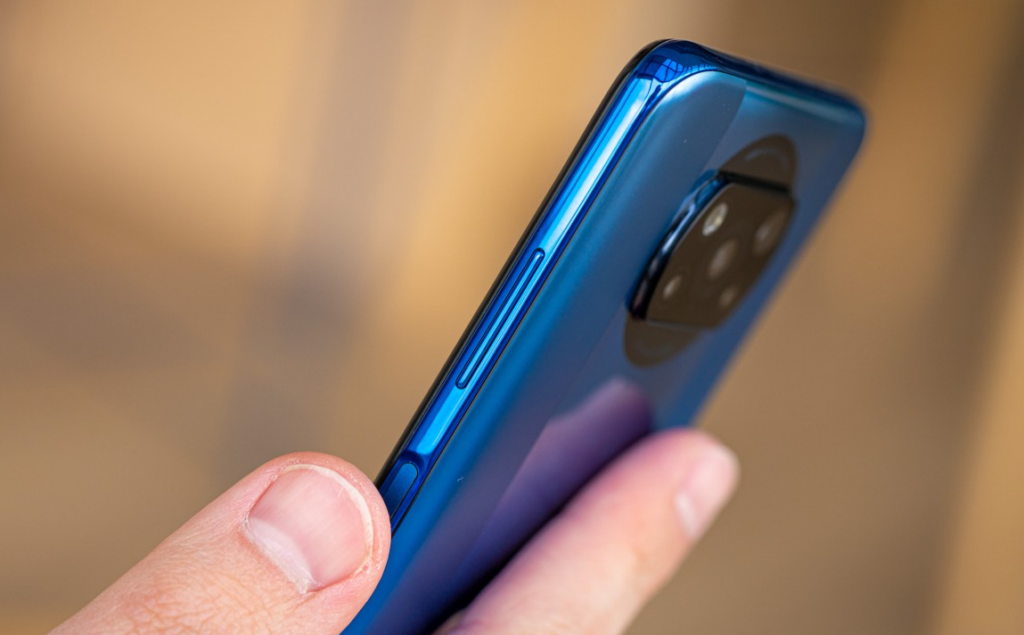 Poco X3 Pro offers great value for money. You will find some solid specs in this phone, including a Qualcomm Snapdragon 860 processor, up to 8GB of RAM, a nice 6.67-inch Full HD+ display, and a large 5,160 mAh battery.
It really is a pretty surprising set of specs for a cell phone of its price ($ 250 – $ 280). It is therefore not surprising that this device is on the list of the best phones with a 3.5 mm headphone jack.
2. Asus ROG Phone 5
One of the biggest reasons why some smartphone makers would want to keep a 3.5 mm jack is the gaming segment. The new ROG Phone 5 is one of the best, if not the best smartphone, with an emphasis on this segment, and as such, of course, it also uses the 3.5 mm headphone jack as an additional option. The phone contains everything you need for great gaming performance: from a spacious, high-quality screen to the aforementioned jack. If you want to have a great smartphone for playing the best games (or betting on them at online casinos offering various bonuses such as free spins, according to which they are rated at TopCasinoExpert.com), you have probably heard of this one and you know what its advantages and disadvantages are.
'Under the hood', this ROG offers up to 16 GB of RAM, at least 128 GB of storage, and a Snapdragon 888 chipset. A huge 6,000 mAh battery is more than enough for long gaming hours. Like many other previous ROGs, ROG Phone 5 is a credible device for all fans of good audio output, with support for LDAC and aptX. In addition to the headphone jack, it also retained a microSD card slot, which is always a plus.
3. Google Pixel 4a & 4a 5G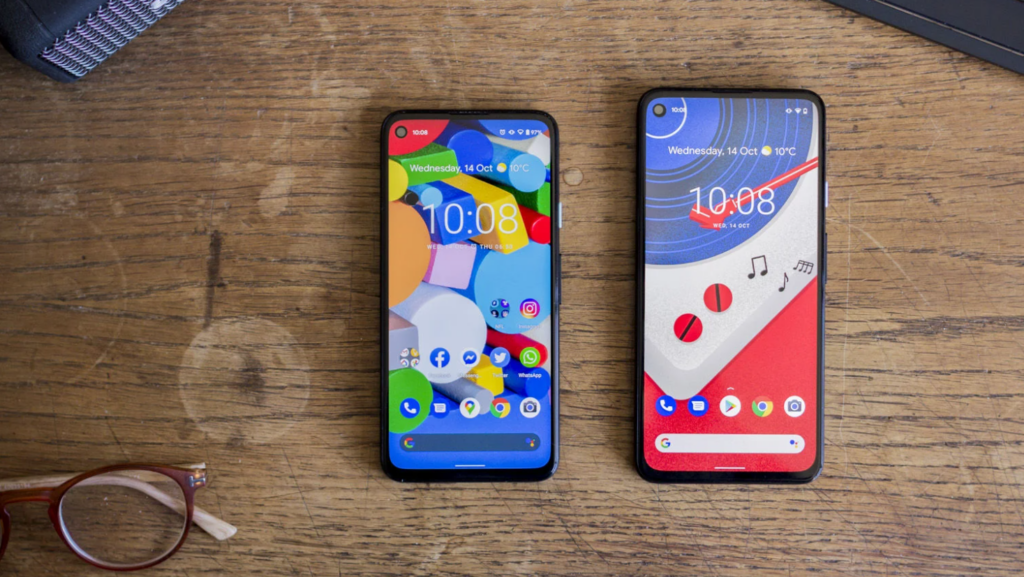 Google Pixel 4a can in no way be ranked at the top of the high class of smartphones. This does not mean that the device is bad by any standards, but that it lags behind the others in its class, it really does, which will be felt in its work, especially if you are sensitive to any pauses or jams, which will be noticeable.
But, while it is a device that does not fall into the top tier of Android smartphones, Google Pixel 4a also comes with many good sides, one of which is the 3.5 mm jack retention. Plus, the phone is great for taking photos. Its primary camera is very good and we would not exaggerate if we say that it can easily surpass a large number of others in its class. Another advantage of this, as with all previous Google's and, before them, Nexus smartphones, is that the device comes with a 'clean' Android system. This means that you will not find any redundant, "bloatware" applications on it, as you will normally find in a large number of other Android phones.
A 5G version of the Pixel 4a is also available, which is, of course, a bit more expensive. In addition to supporting 5G, which is possible thanks to the Snapdragon 765G chipset, it also comes with a larger screen than a regular Pixel 4 and a larger battery. In addition, it contains two rear cameras. So, Pixel 4a costs around $ 350, while a 5G version is approximately $ 500.
4. Sony Xperia 1 III
Sony's smartphones, Xperia 1 II and Xperia 5 I, are, all in all, great devices. That is why we expected the new, Sony Xperia 1 III, to continue where its predecessors left off. What is good is that the device did not disappoint. It cannot be said that the phone is very affordable (even for this price range / $ 1,300 / and considering what it offers) and we would like the charging to be faster, but overall, the device comes with a solid number of positive sides. It is no exaggeration to say that Sony Xperia 1 III is one of the best phones with a 3.5 mm headphone jack.
Sony Xperia 1 III comes with an amazing HDR OLED display, very good performance and cameras, and quite a solid battery life. Sony has designed this device with elegance and minimalism in mind, while the build quality itself is at a very high level. All of this contributes to making Xperia 1 III one of the best, if not the best, flagships that still use the 3.5 mm slot in 2023.
5. Samsung Galaxy A52 5G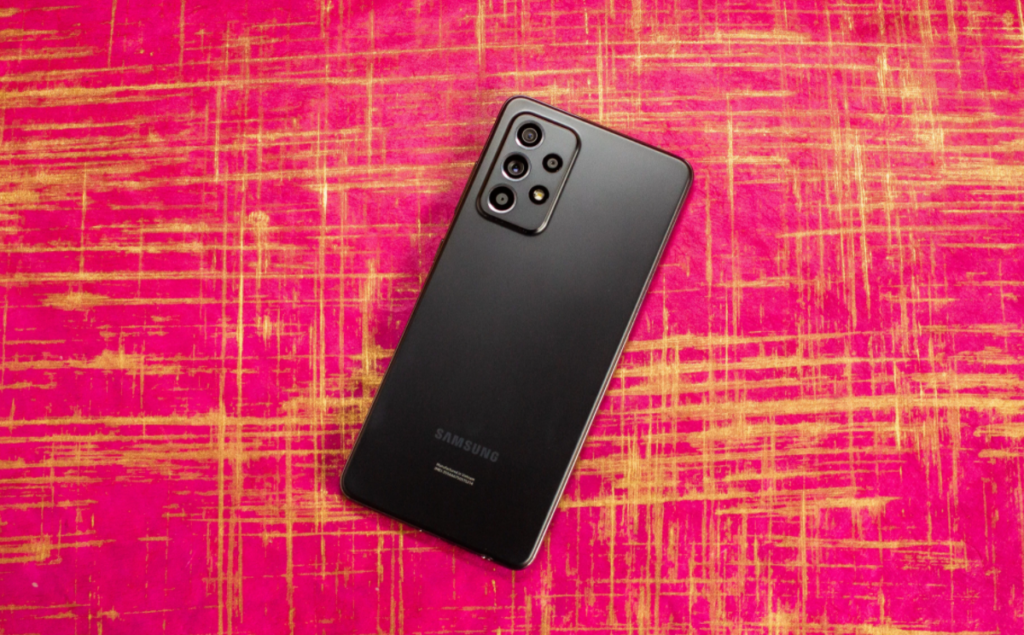 Samsung Galaxy A52 5G is actually more than a good sequel to last year's A51 model. These are mid-range smartphones, but when you look a little closer, you can easily see that this year, Samsung has decided to include more features of high-end devices in its mid-range devices than ever before (IP certificate plus OIS for the camera are just some of these features). The phone faithfully follows Samsung's way of designing the Galaxy S21 'family', resulting in a high level of elegance and build quality.
Overall, the A52 model is one very good mid-range smartphone. The device offers more than a good value for money: in addition to a spacious battery and a 3.5 mm jack, the device comes with a very good 5G processor, standard quality Super AMOLED screen, plenty of memory, and cameras that will delight for this price range.
6. Nubia RedMagic 6 and 6 Pro Models
Nubia RedMagic 6 is the latest model in the line of gaming smartphones of the former sub-brand ZTE. The device has a lot to boast about: the RedMagic 6, as well as the 6 Pro, comes with great specs. The standard model comes with a beautiful 165 Hz refresh rate display with 100 % DCI-P3 playback, active liquid cooling, built-in buttons, 66 W fast charging, and 5G capabilities.
The model 6 Pro comes with more or less similar specifications, with some improvements. The cameras, screen, and Snapdragon 888 chip remained on the 6 Pro model as well. RedMagic 6 Pro comes with a slightly smaller (4,500 mAh) battery. Despite the reduced battery life, it is set to charge 120 W, which means that charging will be very fast. While not the best devices on this list, these Nubia models are definitely among the best devices for 2023 that have retained the 3.5 mm headphone jack.
7. Xiaomi Black Shark 4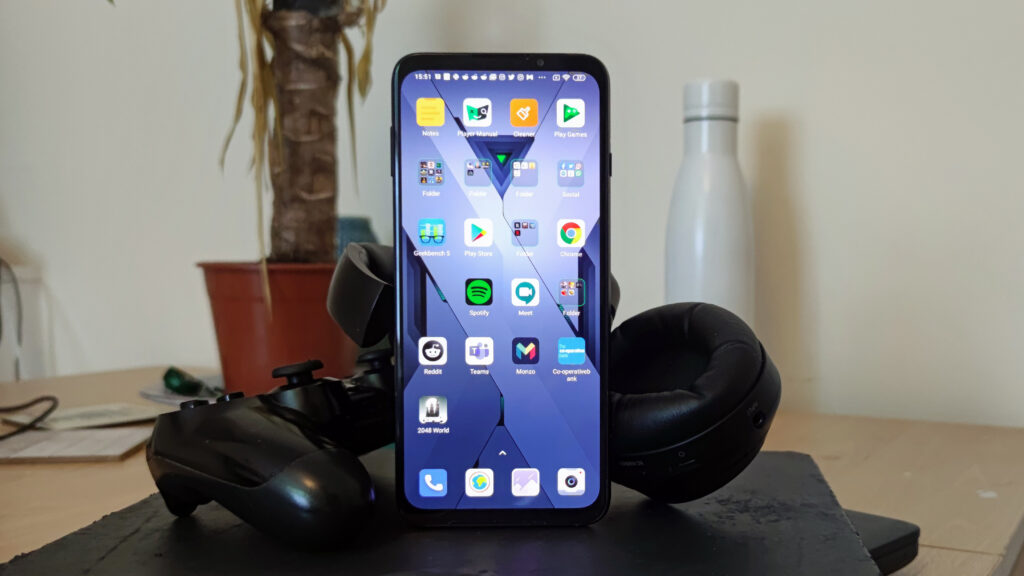 Xiaomi Black Shark 4 is another smartphone designed primarily for users who want to play games on their Android devices. In addition to having a 3.5 mm headphone jack, the device also boasts excellent specifications, as well as special features that will further enhance that gaming segment.
We must not forget the beautiful Super AMOLED screen with an incredible refresh rate of 144 Hz and support for HDR10+. Other specs are equally impressive, including the Snapdragon 870, up to 12 GB of RAM, and a pretty good set of cameras.
8. ASUS ZenFone 8
The ASUS ZenFone series has created a reputation as one of the highest quality brands on the market. Although the latest iteration is not as affordable as the previous ones (around $ 630), it still brings an overall good value for money.
As well as being one of the best phones available on the market today and coming with a 3.5 mm slot, ASUS ZenFone 8 also comes with a powerful Snapdragon 888 processor, up to an amazing 16 GB of RAM, and an AMOLED 120 Hz refresh rate display. Smaller dimensions and a 'clean' Android experience are also pluses that should not be omitted.