Skins originally appeared in Counter-Strike: Global Offensive, the first video game in the Counter-Strike franchise. Players earned these virtual weaponry as they progressed through the game. These cosmetic goods or skins, which have no in-game benefit, have been employed for sheer aesthetics and bragging in front of your friends in a private community for a long time.
Skins, on the other hand, are fast rising in value, with some being sold for hundreds or even thousands of dollars. If you want to buy and sell skins and other items for Counter-Strike: Global Offensive, keep reading.
How To Buy CS:GO Skins and Items?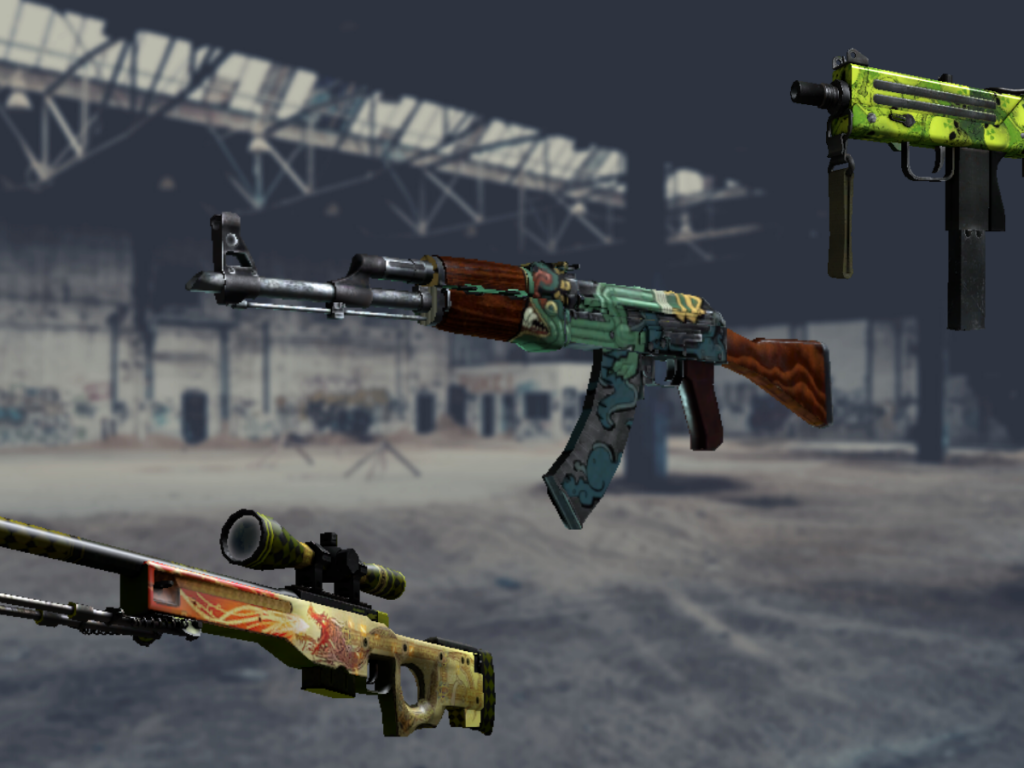 Skins will be given to you in regular loot items whether you play CS:GO on official or community servers. You may also acquire "weapon cases" as loot or incentives for completing specific objectives. Suitcases can only be opened with keys, which may be bought for $2.50 in the in-game store or purchased or traded on the Steam Community Market. Apart from this, players can also obtain skins by purchasing or trading them in the market.
One thing to keep in mind is that Valve deducts 15% from all CS:GO transactions. Any transactions in the market are handled with steam wallet funds, and all purchases made by CS:GO in the market will receive a 15% discount from Valve. It is, however, difficult to take money out of your Steam Wallet.
If you could, Steam would be classified as a financial institution, and Valve would be subject to a slew of restrictions aimed at preventing online marketplaces from closing taxable money. For Steam Wallet Funds, Valve has set a cap of $500 and a maximum retail price of $400 for every item on the Steam market.
Skins can be purchased in Counter-Strike: Global Offensive in a variety of methods, including directly through Steam or through third-party CS:GO marketplace sites.
The Steam Marketplace makes it simple to buy products. You can do this with the money in your Steam wallet. After that, the products will be immediately available in your inventory. However, you should only be able to trade them after seven days.
You can also buy items from third-party skin markets such as cs.money as an alternative. The benefit is that the price is frequently lower than the Steam market value.
How To Sell CS:GO Skins and Items?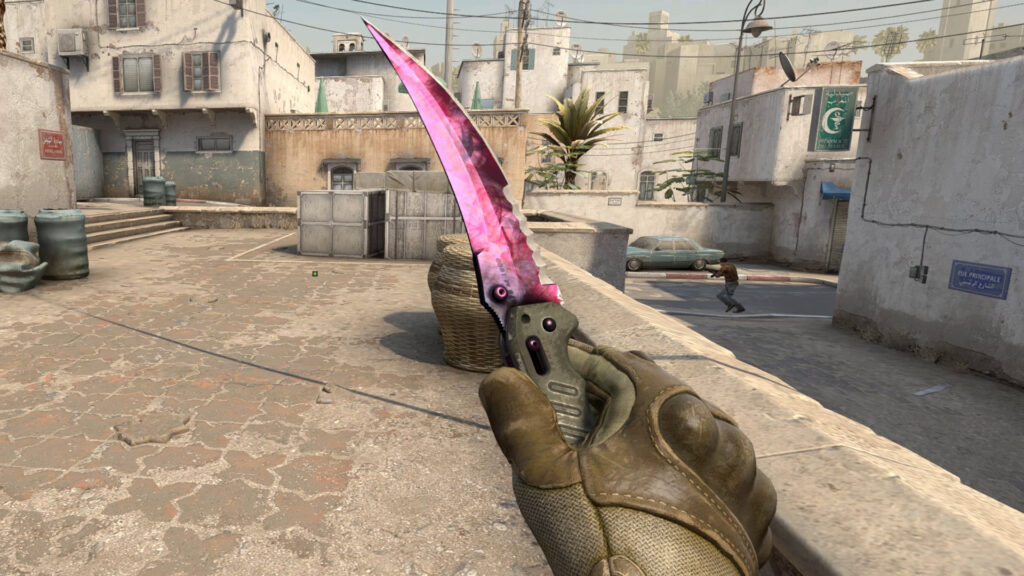 1. To prevent being frustrated and dissatisfied, make sure you have a clear grasp of what you want to receive before you begin. If you're selling garbage skins, don't secretly aspire to generate enough money to buy something worthwhile. On the other hand, prepare to say goodbye to your most valuable items if you urgently require a large sum of money.
2. Examine your stock and decide which skins you'd like to sell. There are four main reasons why people sell their in-game cosmetics:
Decluttering inventories by getting rid of common stuff.
For quick cash that prompts them to sell rare and valued items.
Trading valuable skins that you players don't use any longer (in this case, exchanges are typical).
3. In 2017, the gaming industry was predicted to generate about $700 million in sales. As a result, anything related to virtual reality and games is booming right now, so check out the numerous services for trading and swapping your in-game cosmetics. Choosing an honest and trustworthy platform isn't difficult if you consider the following characteristics and thoroughly examine them before making your decision.
Is the website still up and running?
How many people frequent the site on a daily or monthly basis?
What kind of feedback has past consumers left?
Is there a social media presence for the service? What are the most often made remarks?
Is there a page for the service on any external review sites?
Is there a rapid way to contact the support team (e.g., live chat, Telegram channel, etc.)?
Are the processes for resolving conflicts clear and concise?
Is it difficult to locate information on transaction processing and commission?
Are the rates for the service transparent and appropriate for your needs?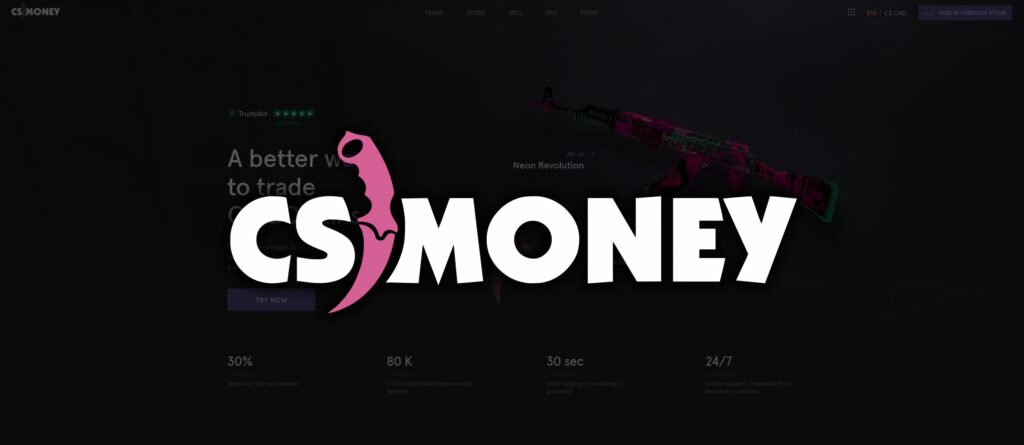 4. Bot trading means lower pricing but faster transactions. The bots will buy your skins for a profit, which is usually less than the market price, but you will be able to earn costs and even withdraw them to your bank account in minutes.
5. You can sell your skins on a bot-powered platform. If you need money immediately, this is the best alternative, but you'll lose at least 5% of the market worth of your skin compared to selling it on an auction website. Given the nature of an auction, you might be able to sell an overpriced item if you're lucky. A bot would not be able to handle such a situation. Follow these procedures to trade your stuff with a bot:
Log in using the conventional procedure, which usually involves using your Steam username and password.
Choose a withdrawal method and enter your trade URL.0
Check what's available for sale after your inventory has been loaded and determine which things you want to sell. A majority of bots will not accept skins that are of poor quality or those that are unnecessary. The situation with the second ones, on the other hand, can alter in a matter of days, so keep an eye on it.
Examine the pricing and the things chosen. If you're happy with the deal, confirm it on the website and on your Steam account.
Wait for the funds to be transferred to you via the withdrawal method you choose. After that, spend them as you see fit.
Final Thoughts
Most modern CS:GO trading services are secure enough to protect you from a common scam in which a buyer requests a refund through PayPal's help center, resulting in them receiving both your item and the money.
Using a platform that entails a fee for using the website's service is a sensible decision that will protect your funds and in-game items. At the very least, sites with poorer security levels are also low-ranked, and their bad reputation precedes them.