Erin Andrews is a household name in the world of sports broadcasting and entertainment. Her rise to fame is a story of determination, hard work, and passion for sports journalism.
In this article, we will explore the journey that made Erin Andrews famous and examine the key milestones that shaped her career.
Early Life and Education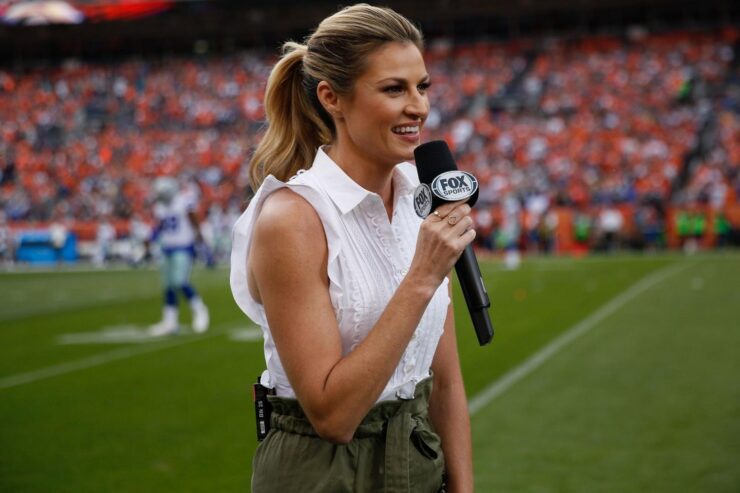 Erin Jill Andrews was born on May 4, 1978, in Lewiston, Maine, USA. She grew up in a sports-oriented family, which sparked her early interest in athletics. Erin's father, Steven Andrews, was a prominent TV journalist, and her mother, Paula Andrews, taught dance. These influences played a significant role in shaping Erin's career path. Check this page to look at some hot pictures of Erin Andrews.
She attended Bloomingdale High School in Valrico, Florida, where she was a cheerleader and an active member of the student body. Erin's passion for sports continued to grow during her high school years, and she became an avid fan of college football, particularly the Florida Gators.
After graduating from high school, Erin pursued a degree in telecommunications from the University of Florida, where she continued to indulge her love for sports. Her college experience set the stage for her future career in sports broadcasting.
The Start of Her Broadcasting Career
Erin Andrews got her start in sports journalism as a freelance reporter for Fox Sports Florida in 2000. Her initial assignments included covering Tampa Bay Lightning games for the network. Her talent and dedication quickly became evident, and she soon earned opportunities to cover college football and basketball.
In 2004, Erin's career took a significant leap forward when she joined ESPN as a reporter and host. Her work primarily focused on college sports, and her presence on ESPN helped her gain recognition among sports enthusiasts.
Dancing with the Stars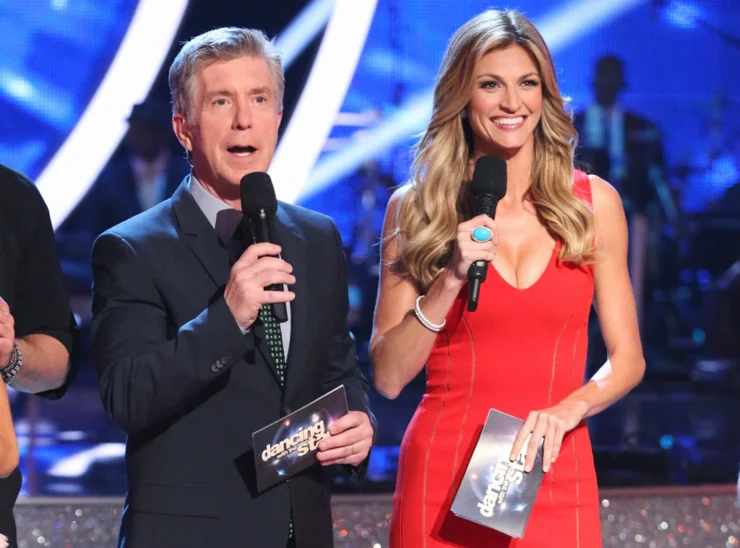 While Erin Andrews had already made a name for herself in the world of sports journalism, it was her appearance on the hit television show Dancing with the Stars in 2010 that introduced her to a broader audience. She joined the show as a contestant but quickly became a fan favorite for her charisma and dance skills.
Erin's personality shone through, and her partnership with professional dancer Maksim Chmerkovskiy earned her a spot in the finals. Although she didn't win the competition, her time on the show elevated her celebrity status and showcased her versatility as a television personality.
Notable Sports Events
One of the key factors that contributed to Erin Andrews' fame was her coverage of major sporting events. She became known for her work as a sideline reporter, covering prestigious events like the Super Bowl, World Series, and the NCAA Men's Basketball Tournament.
Her professionalism and in-depth knowledge of sports made her a trusted figure in the industry, and viewers looked forward to her insightful interviews and sideline reports during these high-profile games.
Controversies and Resilience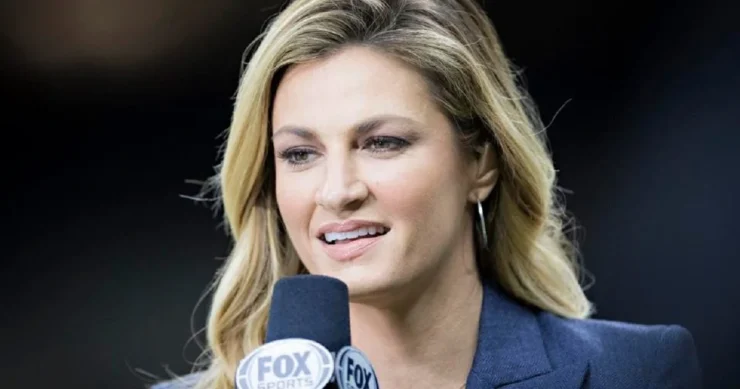 In 2009, Erin Andrews faced a highly publicized and deeply distressing incident when she became the victim of a stalking and peeping Tom case.
An unauthorized video of her undressing in her hotel room was taken without her consent and circulated online. This incident not only invaded her privacy but also sparked a media frenzy.
Erin Andrews showed remarkable resilience during this difficult period. She pursued legal action against the perpetrator and raised awareness about the importance of online privacy and security. Her courage in the face of adversity earned her widespread support and admiration from fans and fellow journalists alike.
Later Career Moves
After her tenure at ESPN, Erin Andrews continued to make significant career moves that solidified her fame. In 2012, she joined Fox Sports, where she took on various roles, including hosting Fox College Football's pregame show and reporting on the NFL.
Her work on Fox Sports allowed her to continue covering a wide range of sports, from football to baseball to college basketball.
Erin Andrews also continued her involvement with Dancing with the Stars, returning to the show as a co-host alongside Tom Bergeron. Her presence on the show not only reinforced her connection with a broad audience but also showcased her versatility as a television personality.
Conclusion
Erin Andrews' journey to fame is a testament to her passion for sports journalism, her dedication to her craft, and her resilience in the face of adversity. From her early days as a freelance reporter to her roles at ESPN and Fox Sports, Erin has consistently demonstrated her talent and professionalism.
Her appearance on Dancing with the Stars introduced her to a new audience, while her coverage of major sports events solidified her status as a trusted figure in the industry.
Beyond her professional success, Erin Andrews' ability to overcome personal challenges and use her platform to advocate for online privacy and security has made her a role model for many. Her journey from a small-town girl with a love for sports to a famous and respected sports broadcaster is a story of hard work, perseverance, and unwavering passion. Erin Andrews' fame is well-deserved, and her influence on the world of sports journalism is undeniable.