When discussing data privacy, the concept of protecting valuable information can start to sound like Mission Impossible. The number of third-party companies and hackers vying for your data is growing by the day. But before we get down to brass tacks, it's helpful to review the types of information that can be collected about you in the course of your digital life.
Indicators of one's Identity
This is essential information about your psyche and body. Your gender, race, and other biometrics utilized by various systems to keep tabs on or identify you are all part of this. Data that makes up your life story, ethnicity, location, social and professional contacts, and family all come into play here, as do the facts about your preferences and orientations.
Private Information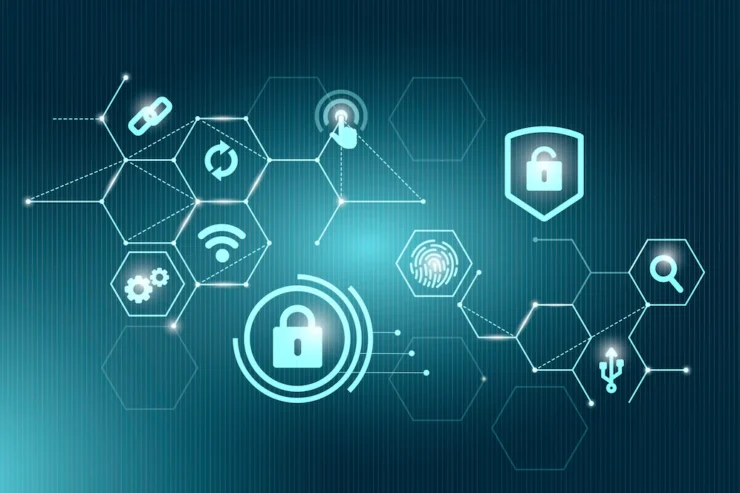 This includes information about your citizenship and residency, as well as your health, finances, and business dealings. More specifically, the data set includes details on the online accounts (and identity access data) you use to conduct business, make purchases and sell items. Detailed data will include your social security number, driver's license number, and passport number; your mental and physical health history; and your savings, debit, credit, retirement, and investment accounts.
Location of the Data
That brings us to the crux of the issue. This information is constantly stored and transmitted across a wide variety of systems. It can be found on desktop and handheld computers, in mobile apps, in data transmissions across networks, and in online archives. Data privacy must be maintained at every stage: during device setup, app installation, email, text message, and mobile banking exchanges, as well as when agreeing to store information with healthcare providers, government agencies, and private businesses. Keeping track of everything requires a lot of hard work and expertise.
How to Know Who Has Gotten A Hold of Your Data?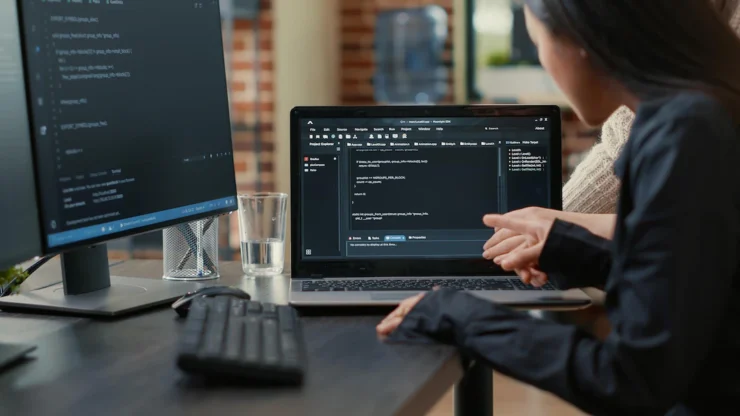 It is difficult to tell who exactly has gotten a hold of the information listed below. However, if you are a user of the Internet, chances are your information has been collected by marketing agencies and information brokers. A good option is to go through your email inbox and junk folder and see which brand is messaging you. Then, you can contact them and request to have your details removed from their databases.
Another option is to check whether your email address has been compromised in a major data leak, which you can do by using tools such as "Have I been Pwned". To see if more sensitive data such as your Social Security Number is being used is not as straightforward, but it is relatively easy to figure out with tools such as Incogni.
10 Actions to Take
As you utilize and monitor your private data, best practices can become habits. To that end, consider the following preventive measures.
1. Always keep your login credentials secure
Never share your passwords with someone you don't know. Additionally, don't store them in places that are easy to access.
2. Don't post too much of your personal information on social media
While sharing a photo of your meal might not be a big issue, sharing things such as your location, your usual daily routes, photos of yourself and family members, and other media that's easily identifiable can be an issue. This goes beyond online data privacy for marketing purposes as this information can easily be abused by people in the real world for nefarious purposes.
3. Keep an eye out for activities or occurrences that steal information
Email, text, and multimedia messages as well as advertisements and websites, can all be phishing attempts designed to trick you into divulging personal information, visiting harmful websites, or downloading malware. Much of the time, these scams are posed as helpful materials. For example, a third party could gain access to your email by advertising a "20% Discount" code for a popular retailer that you'll receive after completing a survey. This survey may ask for other personal information that can be misused, alongside your email address.
4. Keep in mind any concerns regarding the privacy of user information in mobile apps
Only download apps from reputable sources, read the app's privacy and data-collection rules before installing it, and delete any unused apps. This applies to both desktop and mobile applications.
Don't be fooled into downloading unverified third-party apps. Many unofficial app stores claim to offer popular apps with paid features for free. Oftentimes, downloading this unverified software can lead to viruses and adware that not only abuse your private data but could make your device unusable as well.
5. Make the most of your account's privacy features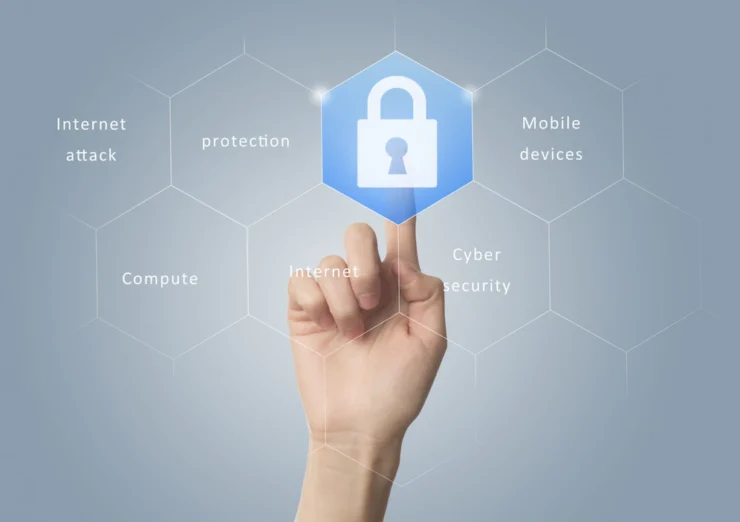 Add extra layers of security to your account logins by using multi-factor authentication whenever possible. On social media, account privacy features can limit who sees your posting activity. If you're an avid social media user, it's a good idea to private some of your posts, or at least restrict them to be only available to people in your list of friends.
6. Use an anti-theft app and/or physical lock on your device to keep your data safe
While most thieves will wipe your data immediately after gaining access to your device, some may have more malicious intentions. They could use the information stored on your device to leak private data such as your address, phone number, or email, leaving the door open to unwanted advances that could be highly dangerous. Additionally, they could use private banking information stored on your phone to further their own financial goals. This can include theft, and in some cases, taking out loans in your name.
7. Log out of inactive accounts
It's never a good idea to leave inactive accounts idle. If you're not using an account for a service, it's best to delete it if you're not planning on returning to it. These accounts, especially ones for social media, store private data like posts and messages almost indefinitely, so if someone gains access to them, they may be privy to a goldmine of your personal information.
8. Keep all your programs and software up-to-date
This ensures you're privy to a software's latest security features. If you're using an outdated version of an app or program, it might be easier for hackers to break through its protections and access your data.
9. Disconnect from the internet and other network services when your device is not in use
This one is a no-brainer. Most cyber-attacks happen online. This simply cuts off access to that route, at least for a while.
10. Make use of a VPN when connecting to a public network
Public networks don't always have the best security, as they can be accessed by dozens of people at a time. By using a VPN, or Virtual Private Network, you ensure your internet traffic is encrypted and your identity is masked. These nifty apps and programs make it harder for third parties and hackers to track your online activity, and they even offer a feature that allows you to virtually change your location.
To conclude
In most cases, users hand out their sensitive data without carefully thinking about the plausible consequences. Therefore, it's important to take several preventive measures to keep your information private.